Press release
June 21, 2010
Health
Spokz (pronounced Spokes), a Birmingham based online disability retailer, are first in the UK to branch out into sex aid products for those with physical disabilities. Spokz provides an all-round package complimenting their products with several new disability services such as support groups, workshops, counselling and an online forum.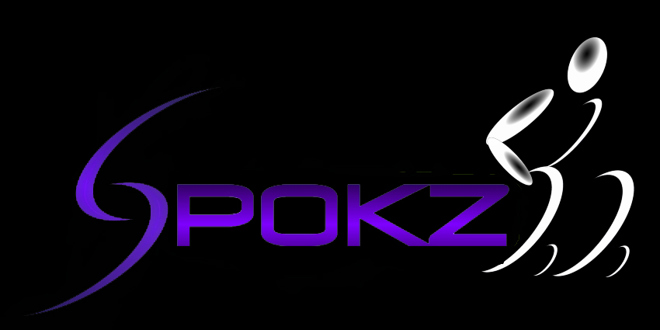 Breaking the mould
Sutton Coldfield, June 2010 – after feedback from many people with disabilities, GPs, Occupational Therapists and Care Providers, Spokz have re-launched their website with a specific section on sex aid products which include a sex aid chair, harnesses and easy-to-use massagers.
After Alyson Lapper's nude statue and Leonard Cheshire's advertisements on sex and disability, Spokz is taking the next step in what many see as a taboo topic of sex and disability. Spokz is endorsing the message that people with disabilities have the right to have satisfying relationships and sex lives as much as non-disabled people. Spokz is providing access to tailored services and products which can facilitate them in achieving this.
Where many people with disabilities in the past have had to trawl through fetish sites in order to find suitable products for their needs, they now have the opportunity to find sex aid products solely marketed at them in a discreet and functional way. Spokz also offers advice on which product is useful for different disabilities.
James, a Spokz' Customer, welcomes the new products: "WOW! The sex aid chair really enhances our sex life. It opens up different opportunities i.e. new positions and gives me the ability to call the shots for a change. We like being able to take the chair anywhere. It's so easy to assemble and stores away discreetly. Sarah found the canvas bench comfortable to lie on and we also like the option of just using the chair." (*names changed for confidentiality reasons).
New Services to complement the products
Spokz has also launched Spokz People, the services arm of Spokz. Spokz People is part of Enhance the UK, a charity whichaims to widen opportunities by optimising accessibility to all areas of life for people with sensory or physical impairments. Spokz People was set up after research showed that many people with physical disabilities have negative experiences with mainstream healthcare professionals, indicating specialist services are needed.
New services include an online forum where people can ask questions and discuss relationships and disability related issues. There is also a face-to-face and online counselling service, support groups for those with physical disabilities, their family and carers and personal development training in confidence, assertiveness and body image.
Spokz are providing the whole package towards enabling people with disabilities: wheelchair, sport, health and lifestyle products are complimented by sexual aid products and services aimed at encouraging confidence and assertiveness, a positive body image and sexual awareness.
Managing Director Steve says: "We are trying to make contacts with disability organisations and the NHS, to make as many people as possible aware that there are unique products and services beyond your average mobility equipment that can improve the lives of those with disabilities.
We are particularly interested in getting in contact with wounded soldiers as there has been a lot of TV coverage on returning wounded soldiers. The focus of coverage is understandable on their physical rehabilitation, but sexuality should be included in their rehabilitation programmes. Sudden injury or disability affects all aspects of your life and whilst sex isn't everything, knowing that there are products available which could help you maintain an active sex life with your partner could be one of the vital ingredients to keeping your relationship going. Having the support of your partner is vital during the period of adjustment following acute disability."
About Spokz
Spokz was set up in February 2008 by Steve Dent. A wheelchair user for 23 years due to a spinal injury, Steve's experiences of overpriced, poor quality disability products motivated him to start Spokz. As a wheelchair rugby player he started selling sporting goods and gym equipment, but soon realised that there was a need for other health and lifestyle products and expanded into everyday wheelchairs and accessories.
Spokz is young and stylish and aims to give those with disabilities as much choice as non-disabled people in the areas of health, lifestyle, fashion, image and sex.
Spokz endorses the social model of disability: it is mainly society that disables not the impairment or disability itself. Spokz encourages those with disabilities to make the most of their lives, enabling them with products and services to cope with some of life's and society's challenges.
Subjects
---
Health