Press release
July 30, 2009
Economy
B2B arm of the ClearDebt Group, the Debt Advice Portal is proud of it's role in assisting to identify three companies who are now being investigated by the OFT (Office of Fair Trading) for illegally promising consumers to buy off their credit card debt and relieving them of any legal obligations to payback their creditors.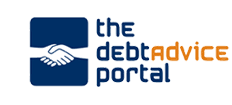 • OFT issues warning to consumers over debt agencies offering to buy or sell debt

• ClearDebt Group of which Debt Advice Portal is part of, is thanked by the OFT for identifying three debt scam companies

• OFT and local trading standards services prosecute several agencies for unlicensed trading

The Debt Advice Portal Director, Nick Du Boulay, highlighted the questionable activity of the three companies to ClearDebt. DuBoulay comments, "A few of our Introducers brought the issue to my attention and after further investigation and some mystery shopping of my own, I was shocked by the misleading claims these companies were giving to debtors who were relying on them to take their debt away for good. Once I had the relevant evidence of illegal activity, I alerted ClearDebt to the situation who then contacted the OFT."
Further to contacting the OFT, formal investigations now continue against these companies who falsely promised consumers to buy off their credit card debt and relieving them of any legal obligations to payback their creditors.

The ClearDebt Group has led the way forward for the debt industry to practice ethical and honest approaches when providing services and advice to debtors. CEO, David Mond, also sits as Chairman of the Debt Resolution Forum (DRF) which is a regulatory body for training and accreditation within the debt industry. Known well for their pro-active campaigning for fair and transparent business conduct, this is yet another success under their wing.

The OFT continues to warn consumers that the law does not allow the sale of debt without the lender's permission and businesses suggesting otherwise are intentionally misleading them. The OFT go on to say that any consumers choosing to take their chances with one of these agencies, either directly or through a broker, will still be liable for their original repayment obligations as well as losing the money they paid for this false service, and any debt collection activity or negative credit scoring associated with the original debt.

Whilst investigating the number of companies involved in these "scams" the OFT has discovered many are working without a consumer credit licence and have started prosecution proceedings against them for unlicensed trading.

- Ends –

Notes to Editors:
1. The Debt Advice Portal is part of the ClearDebt Group plc as of 2009
2. For more information about the Debt Advice Portal contact Nick Du Boulay, 020 1934143
3. For media enquiries regarding the Debt Advice Portal contact Jacqueline Cohen, 0161 968 6825 / 07976 739 125
4. The ClearDebt Group have been front runners within the debt solution industry since their establishment in 2004. Working with centralised lenders, mortgage packagers and finance operations in general the Debt Advice Portal offers a vital service to Introducers, either directly or through packagers and loan companies. And ultimately, to the consumer. Rather than consumer expectation reaching a disappointing end, the Portal will help to close the advice circle by offering solutions and lifelines to those that suffer the consequences of over-indebtedness and insolvency.
Contacts
---
Subjects
---
Economy