Press release
October 25, 2011
Motor & Transport
DATATAG BIKE SECURITY. ELECTRIC BIKE. STOP BIKE THEFTS. MET POLICE.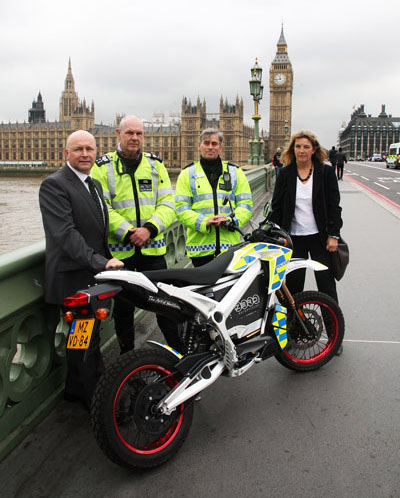 Datatag, the leading supplier of security systems for all
types of vehicles and equipment, is sponsoring an innovative trial by the Met
Police of an electric motorcycle. The Zero DS (Dual Sport) bike was delivered
to the Met's Motorcycle Tasking Team already liveried in police colours.
Needless to say the striking machine is fitted with a Datatag 'bike system' to
give the machine a unique fingerprint that thieves cannot remove.
The Zero DS will be used by the Met Police in two areas of
policing, as part of the BikeSafe and ScooterSafe campaigns, which are designed
to reduce motorcycle related accidents, and by the Motorcycle Tasking Team to
educate and enforce correct riding behaviour.
Motorcycle theft is a huge problem with professional thieves
stealing bikes to order for export or for 'chop-shops', where bikes are
stripped for their valuable parts. Datatag will be spreading the word on bike
theft and bike security at the Motorcycle Live 2011 event to be held at the NEC, Birmingham, this November
(19th-27th).
Kevin Howells, Managing Director of Datatag commented at the
hand-over of the machine, "I'm delighted that Datatag has been able to help in
sponsoring this innovative trial of an innovative machine. The police try to
tackle bike theft but with their resources being increasingly stretched this is
proving to be problematic. The MCIA and bike manufacturers are discussing ways in
which they can improve bike security but in the meantime I strongly recommend
bike owners to protect their own machines using security marking and physical
security".
For more information go to: www.datatag.co.uk
ENDS
Image © 2011 Datatag ID Limited-permission for reproduction,
in print or on the internet, in the context of this release is granted.
Subjects
---
Motor & Transport