Press release
October 30, 2017
Kronprinsen
Kina
Denmark Days – Adventures of Denmark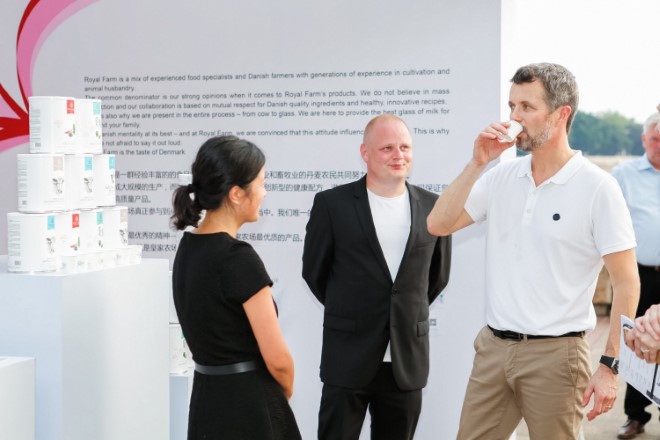 During 23-26 September 2017, His Royal Highness Crown Prince Frederik visited the Chinese capital Beijing and the southern Chinese city Guangzhou. As part of his visit the Crown Prince took, part in the event 'Denmark Days – Adventures of Denmark', which included a meeting with representatives of the Danish start-up 'Royal Farm' and a tasting of their delicious milk based products.
Royal Farm (www.royalfarm.ph) was established in 2016 and is managed by a team of experienced food specialists. The company works closely together with Danish farmers focusing on and benefiting from Danish quality ingredients, healthy, innovative recipes and great taste. Royal Farm offers a range of excellent quality dairy powders.
Royal Danish Milk Powder Co. is a commercial Partner for the EMEA countries. We are selling high quality conventional and organic milk powder and i.e. milk powder from the Danish producer Royal Farm.
Please call or contact us
Royal Danish Milk Powder Co.
Ole Otteslev, CEO & Partner
e-mail [email protected] - +45 2440 2940
Copenhagen Denmark
Subjects
---
Kronprinsen
Kina