Press release
December 10, 2012
Health
Trucker Derek Tune has come up with a new form of sign language as a tribute to a deaf man who helped save his life.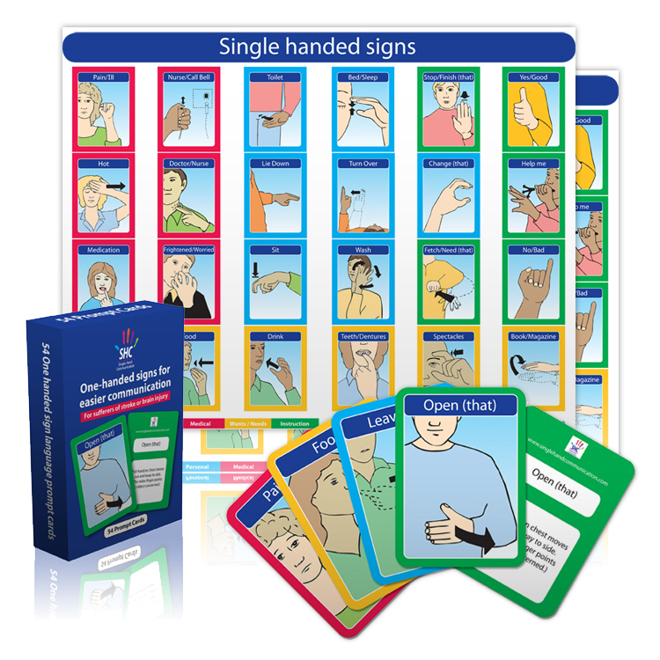 As the first sign language system to be specifically developed for people who can hear, rather than those who are deaf, the system uses only one hand, it is ideal for anyone with paralysis down one side of their body or who have difficulty talking - making this system a lifeline for sufferers of stroke, brain injury or throat surgery patients.
Created by Derek Tune, an ex-lorry driver-come sign language interpreter, who has dedicated his life to the deaf community after having his life saved by a profoundly deaf man, developed this system after his elderly grandmother suffered a stroke and couldn't communicate.
"I really wanted to help re-empower individuals, giving them back some dignity and alleviate the frustration of not being heard or getting their needs met," said Derek Tune, founder of Single Hand Communication Ltd (SHC).
The accident that led to the development of this system, happened when Derek and his colleague Chris were travelling back to London when their lorry was hit by an out-of-control road roller, sending them hurtling into a retaining wall of a bridge.
Derek was flung head first into the river below, where he sustained frontal lobe brain damage. He was rescusitated at the scene by an unknown deaf man who Derek never had the chance to thank for saving his life.
The dad of two from Cowbridge, Cardiff, added: "I never found the deaf man but decided to dedicate my life to helping the deaf community. That's when I became a sign language interpreter and that has led to the development of this new one-handed sign system for hearing people who have suffered a stroke."
Each year in the UK, approximately 150,000 people suffer a stroke. There are more than 1,000,000 stroke survivors in the UK, with more than half having been left with disabilities that affect their daily life.
The system can be used in the early stages following a stroke, surgery or brain injury aiding communication between patients, family and carers. It uses a series of one-handed gestures and signs produced as useful prompt cards and A3 laminated hospital table mats.
"Stroke, brain Injury and surgery affecting the voice can leave a person feeling very frustrated. This system has been designed to help patients express their needs and feelings to loved ones and carers, so they feel better understood," added Derek.
The 54-prompt cards include useful words such as: hungry, thirsty, help me, fetch, doctor, toilet and need. There is also a handy laminated A3 table mat, suitable for over-the-bed hospital tables, which contain 24 primary care words for immediate use, all of which can be purchased through the SHC website.
Subjects
---
Health