Press release
November 1, 2018
Investment
China pakistan economic corridor
Pakistan
Property
Real estate
China
Real estate investment experts CPIC Global introduce their latest project - The Heartland, Gwadar's first urban development dedicated to young professionals and families - on the 3rd and 4th of November at the Jumeirah Carlton Tower in Belgravia.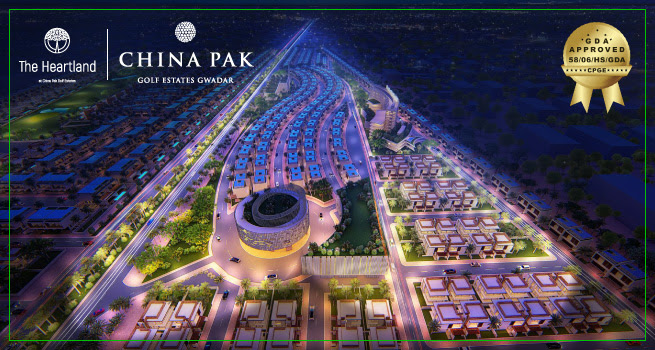 Those looking to make such lucrative returns are in luck as London will soon become a city of golden investment opportunities.CPIC, the award-winning developer of real estate within the China Pakistan Economic Corridor (CPEC), will be introducing its latest Gwadar housing project, The Heartland, with a touch of gold! Real estate investors are invited to the magnificent Jumeirah Carlton Tower in Belgravia for the grand unveiling of The Heartland at the beginning of November.
Launch Day Gold
CPIC prides itself on presenting only the best offers to its clientele. Given Gwadar is a land of gold itself, we are giving up to1kg of 24 karat goldto all investorsguaranteed,only at our mega launch event!
Invest at launch day and buyers can also benefit from adiscount of £5,000off plot prices. CPIC will also be offering a promotional payment plan from only £292 per month making this our most affordable monthly plan yet.
The vibrant heart of Gwadar
Just off the main CPEC highway, located in the heart of Gwadar, this new project offers families and young professionals modern living against a vibrant backdrop. The Heartland is an all-encompassing housing development with amenities including a commercial hub, international shopping mall, multiplex cinema, restaurants, cafes and much more.
The Heartland development is a part of China Pak Golf Estates, the first GDA approved luxury gated golf community and CPIC's current flagship project valued at $265 million and spread over 6.7 million square feet.
Save the Date
Jumeirah Carlton Tower in Belgravia will host the mega launch event of The Heartland and it will take place on Saturday 3rd and Sunday 4th of November 2018.
Attendees can find out detailed information about the exciting investment opportunities and will be able to ask questions to CPIC representatives.
The launch will also be a chance for you to learn more about the thriving port city of Gwadar and the investment opportunities it presents. Redeveloped as the gateway city to the $62 billion China-Pakistan Economic Corridor (CPEC) and the $5 trillion Belt and Road Initiative (BRI), many say it is destined to become the next Dubai.
The project will also launch on the 10th and 11th of November in New York at the Renaissance New York Midtown Hotel.
Sign up for the Mega Launch event here.
If you can't attend our exclusive London launch event then why not register your interest as to when The Heartland plots are available elsewhere:
You can also register your attendance in London (it's free!) and find further details via our event page onEventbrite.
For more information, please contact CPIC viawww.cpicglobal.com, +44 (0) 333 733 3337 or via[email protected].
Subjects
---
Investment
China pakistan economic corridor
Pakistan
Property
Real estate
China