Press release
November 15, 2012
Tourism
Cornish Rock Tors encourages people to give inspirational presents this Christmas, with the launch of gift vouchers for its activities on the North Cornwall coast.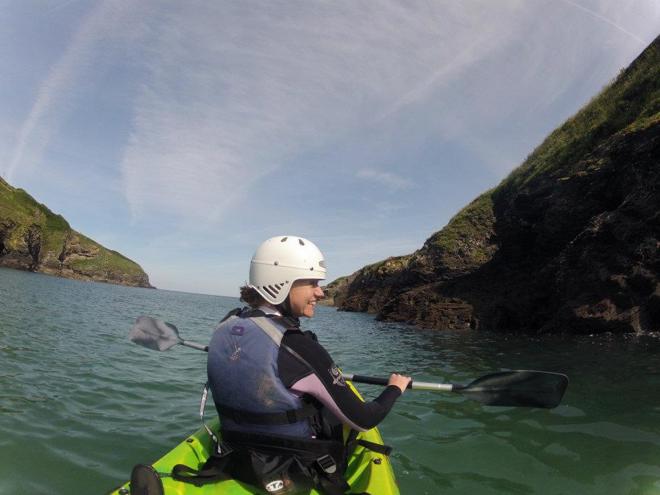 Cornwall based adventure company Cornish Rock Tors is encouraging people to ditch dull presents in favour of activity vouchers as exciting gifts for friends and loved ones this Christmas.
The Cornish company suggests people looking for unique and inspirational gifts should look no further than its activity vouchers as more active, challenging and Youtube: memorable Christmas presents. Activity vouchers provide an exciting alternative to run-of-the-mill presents people generally receive on Christmas Day.
Ben Spicer from Cornish Rock Tors commented: "We've all received gifts which are treasured at the moment and then get put on a shelf or stuffed in a drawer and forgotten about.
"Imagine the look on their faces when they open an envelope to find one of these vouchers which promises an exciting day out in the Cornish outdoors.
"Whether they're nervous or excited, it will become an immediate talking point on the day and a source of anticipation ahead of their day of adventure."
Cornish Rock Tors is an outdoor activity provider, located in Polzeath in North Cornwall. The company operates fun activities for groups and individuals, specialising in coasteering, rock climbing, sea kayaking and powerboat tours.
Customers can choose to buy activity vouchers in any of these activities, which range in price from £30 per person upwards. They can them redeem these vouchers by contacting the company and scheduling an activity session on their next visit to Cornwall.
Ben Spicer is keen to point out that these gift vouchers are suitable for people of all ages and abilities.
He said: "We've had kids as young as five and senior citizens come and enjoy our activities; and we cater for everyone from complete beginners to people more comfortable with outdoor activities.
"These activity gift vouchers make ideal Christmas presents for anyone. It's an idea way to spread the joy of adventure."
Website: www.cornishrocktors.com
ENDS
Contact:
Ben Spicer
[email protected]
Cornish Rock Tors
The Gazebo
Polzeath Beach
Polzeath
Cornwall PL27 6SS
07791 534884
Subjects
---
Tourism