Press release
November 22, 2011
Construction
Thursday 10th November 2011 saw the staging of the 5th Annual Notts Construction Conference at New College Nottingham's Basford Campus. After listening to various guest speakers involved at different levels in the Midlands construction sector, it is clear that only through a clearly defined and implemented marketing strategy, will construction businesses achieve long term sustainability in tough economic times.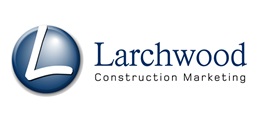 The recession and current economic plight in the UK has hit many businesses hard over the past few years, we have all seen the news, read the expert's columns and heard of many companies from one man bands through to established blue chip organisations going into administration and closing.
Perhaps the worst hit of all the industries has been the construction sector, only a few years ago Governments were funding local councils for mass housing regeneration projects, new city apartments and employers were being encouraged to take on apprentices with part funding to support their growth into skilled workers within the sector. How times have changed!
Thursday 10th November marked the 5th Annual Notts Construction Conference, presented by the Nottingham Construction Forum and New College Nottingham at the Basford Campus. In attendance were many people from all walks of the Midlands construction industry to listen to the thoughts, guidance and proposed solutions of guest presenters on the day on "Making money from the green stuff"; a themed statement on how the local construction sector can boost it's growth through green, environmentally focused strategies.
The audience listened to presentations from key figures from within the Midlands construction industry on how green thinking and having a green agenda could help their business or indeed scholarship from apprentice through to business owner.
As the day progressed, listening to many ideas such as green refurbishment proposals, making money from waste processes and local training bodies talk about various routes into construction employment and the support in the area, one thing was apparent, that none of these ideas really hit the key issue on the head; how do existing construction businesses take themselves to market in tough economic times?
In this declining financial climate every business is vying for a limited amount of work both on the commercial and domestic fronts so surely the key issue for any local construction related company should be how to ensure they have every chance of being considered to get work.
The final guest speaker of the conference was Terry O'Mahoney, Director of Larchwood Construction Marketing, presenting his piece on "Routes to Market". After being announced as an experienced figure in the local construction scene for many years and having a vast array of construction marketing experience the agenda took a more focused approach.
Terry's presentation on Routes to Market involved the audience participation to give the presentation an interactive feel. The below questions and statistics show Terry's various key components in a company achieving a route to market and the audience's answers.
Why did you come here today? - The audience were asked to write this on paper

Did you achieve your objective?

How do you feel about your company in the marketplace and confidence in your business? Only approx 42.5% of people were confident

Who is confident about the East Midlands? 54.5% were confident

Who is confident about the UK economic climate in the next 1-3 years? Only 3.5% of the audience were confident in the UK
Terry then discussed a meeting he had with The royal Bank of Scotland four years ago where he was asked what would he do about the recession? From that meeting Terry devised some key marketing, sales and business development questions that he now asks every business he sees, known as the "Routes to market".
Again audience participation and interaction was the key to getting a feel for the current feeling in the Midlands, specifically East Midlands Construction sector with the following advice being given and questions being answered;
Know your Numbers - Who knows their position in the marketplace? 8% knew

Do you know what business you are in? 37% knew

Focus on a niche market - How do you focus and exploit it? Focus on once niche at a time

Who has a formal list of prospects? 11%, with 14% stating they have a CRM system

Position yourself as number 1 in the market - Does anyone promote themselves as number 1? Only 1.5% do which reflected that if they do not see themselves as number one, neither will potential clients

Who finds a way to take unique offers to market? Only 1.9%

Create Strategic Alliances and Joint Ventures - talk to other firms about a win/win strategy, other firms will have your potential target clients.

Make your first sale easy, remove barriers such as price and offer free audits, surveys and reports to build relationships from the start

Use education based marketing methods - Newsletters were suggested as a non-threatening form of marketing

Create an end to end marketing system - If you do not have one how do you know what direction to go in next?

Make everything you do or create sustainable

Cost versus Value? Only 11% looked at this issue that prevents conversions from taking place

Have an organised customer service solution that delivers

Use all the talents within the team, it is a team effort - Only 20% of attendees said they were doing this

Who wants to be a millionaire? 100% of participants in the interactive presentation did!
Terry advised that by addressing all the above issues and questions raised that they would give themselves the best change to achieving that goal and to implement strategy over tactics.
I am inclined to agree that construction marketing is vital over all other potential ideas. For more information regarding Larchwood Construction Marketing and their services visit http://www.larchwood-construction-marketing.com/ and to visit Terry O'Mahoney's personal website please visit http://www.terryomahony.co.uk/.
Subjects
---
Construction