Press release
April 9, 2010
Culture
After telecasting some of the most outstanding films earlier, COLORS TV, one of South Asian's leading channels and India's number one General Entertainment channel under the banner of Viacom 18 Network, is now set to take entertainment viewing to a new pinnacle with its enviable line-up of World Television Premieres slated for 2010.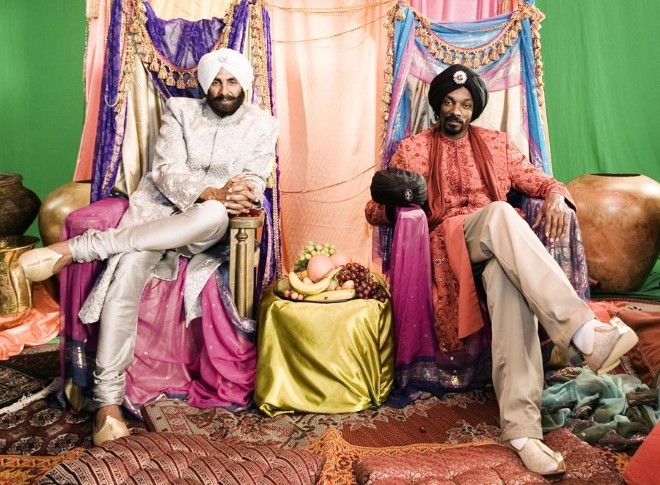 From the time it was launched in the UK, Colors, the ultimate family destination channel, has rapidly become a hot favourite among all generations of South Asian Diaspora alike. By offering a broad spectrum of emotions to its viewers from fiction to format shows, from reality shows to super hit films, Colors brings together the best of Bollywood by being the first to premiere blockbuster movies to the South Asian audiences.
Weekend entertainment has just got richer in April with Colors'. India's No 1 actor Akshay Kumar headlines the Saturday line-up of films with slapstick comedy Singh is King, Bolly-Kung-Fu film Chandini Chowk to China, and the comic spoof Bhool Bhulaiya. Sunday's couldn't get any brighter thanks to Colors with films such as Golmaal Returns,Box office record holder Ghajini, and the Indian historical epic film, Jodha Akbar.
Following this, Colors promises a heady line up of a perfect mix of award-winning entertainment including first time World Television Premiere of Wake Up Sid starring Ranbir Kapoor, Priyanka Chopra and Shahid Kapur starrer Kaminey, Jab We Met,one of the finest romantic filmsfor which KareenaKapoor scooped several Best Actress Awards,classic rom-comKismat Konnection,andSaif Ali Khan and Kareena Kapoor starrer Kurbaan,agrippingfilmthat dares to venture into undefined territory.
After shaking the television space back in India within a very short span of time through its originality and creative content, the decision to extend Colors towards the UK audiences has been extremely successful. Regarded as one of the most dynamic channels, capturing the various shades of human emotions, it is no doubt one of the most flourishing channels by not only promising but also delivering entertainment to the fullest.
COLORS, India's number one entertainment channel, is available on Sky's Digital Satellite platform on Channel No. 829. Also coming soon on the VIEWASIA package.
Subjects
---
Culture