Press release
May 9, 2011
Homes & Gardens
Cosy Rooms Lighting offer help and advice on choosing the right Lighting for your home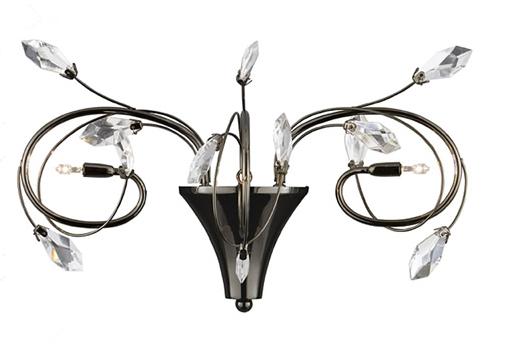 Cosy Rooms Lighting have been supplying home lighting to customers for many years and know that many people choose their home lighting on the look and design; what they do not take into consideration is the practical elements to choosing lighting for a room.
Choosing Lights for your home has to be a well thought out decision as it can make a real difference to the overall look of a room and the practicality factors have to be a major part of the decision. Modern Lighting and Table Lamps make it comparitively easy to create a decorative effect with subtle changes to atmosphere, as well as greatly improving levels of illumination. Below Cosy Rooms Lighting have provided a basic guide to choosing modern lighting whilst incorporating the practical elements.
Bedside Lamps if needed for reading need to provide good lighting without glare and the switch needs to be easy to locate in the dark, with no trailing flexes. The main lighting in the bedroom has to provide a good illumination and placed where most light is needed i.e. dressing tables, wardrobes etc. Many customers prefer circular recessed lights as they can be placed in areas around the room wher most light is needed.
A central ceiling point bathroom light or individual circular recessed Lights are usually sufficient, perhaps combined with a Bathroom Mirror Light. For those who enjoy reading in the bath, a secondary light may be needed or recessed lights need to be fitted over the bath.
* Always check with Cosy Rooms Lighting when choosing lighting for your bathroom as there are strict regulations on which, lights can be used where.
Living Room Lighting really drives lighting into a whole new concept to lighting up your home. A central ceiling light, switched from near the entrance is handy when entering a dark room however, is not usually used as the main source of light. A number of lights around the room allow the intensity of the light to be varied, whether for functional purposes or to create a mood. Lampshades also help to change the colour of the light and create a mood as do Dimmer switches on lights. Living Room Lighting can also put emphasis on a main feature in the room or on textures and pictures. Movable or adjustable lighting for example: a floor lamp can be invaluable for when good light is needed in a certain place for reading etc...
When choosing Dining Room Lights, you have to make sure that there is going to be enough light for your guests to see what they are eating! As with living room lighting, usually lights dotted around the room create decoration and mood. Many people use a hanging lightor chandelier over the table to create a modern look whilst, providing enough light for diners.
Recessed Circular Lights are a popular choice for Kitchen Lights rather than one main ceiling light; as you can fit them to where most illumination is needed. Kitchen Cupboard Lightsare also a good idea to give extra light for work surfaces as are lights fitted above the cooker.
Cosy Rooms Lighting have designed their website to ensure that all the categories contain lighting that are recommended for each individual room. Visitwww.cosyroomslighting.co.uk to see their full range of Home Lighting or give a lighting specialist a call on 0845 2570827 for more information.
Contacts
---
Subjects
---
Homes & Gardens