Press release
December 4, 2017
Photography
Riding
Equine photography
Horse
Horses
Portraits
Yorkshire-based photographer Charles Waller is marking his third anniversary as an equine portrait specialist. His artistic and carefully lit approach to composition, together with his natural affinity for horses, has made him something of a rising star in his field – and a regular visitor to stables around the country.
04.12.2017, Keighley, West Yorkshire:Charles Waller has been a passionate photographer since childhood; however, he began his career as a professional photographer somewhat late in life. At the age of fifty-three, he took redundancy from his job in the print industry and invested the money in setting up a photography business in his hometown of Keighley. "I had zero business plan and zero contacts," he admits. He certainly never imagined that three years down the line, he would be specialising in equine photography. "I barely had any experience of horses before I started photographing them," he says.
It was a chance encounter in a country pub that helped Charles to discover his hidden talent for equine portraiture. He was chatting to a fellow-customer about his new photography business, when they asked him if he would be interested in taking some photos of their horse. Eager for the work, Charles accepted the commission. It was a decision that would transform his fledgling business and take his photography career in an entirely new direction. Not only did he find that he loved working with horses, his work that day also won him three further commissions to photograph other horses, "From there, it set a ball rolling and three years on, we're still rolling," he says.
Since those early days, Charles has invested heavily in his business – particularly in lighting and lenses – to ensure that he always captures the best results. The style of his work has also evolved, "In the beginning, I didn't work with studio lights. I did everything with natural light; however, I have since discovered that horses are quite happy with the lights and flashes." Today Charles's equipment includes both a diffuser and fill light: the same equipment many studios use for human models. "The result is much, much sharper and clearer," he explains.
'Never work with children or animals,' or so the saying goes. Charles Waller spends his days doing both. His commissions can be anything from photographing a children's pony party to capturing the unique bond between an owner and their horse, "There are challenges with horses," he says. "The greatest of these is getting them to settle down quickly and feel relaxed. The other thing to be aware of is that the horse will become bored long before the photographer. After around twenty to thirty minutes, they start playing up because they want to go home or out in the field. I am always watching for that moment when they have had enough."
Charles doesn't know what to expect when he arrives for a commission. He has photographed horses in Georgian stable blocks at stately homes and in an old shed in a field. Every job is unique. Capturing perfect results is about being adaptable and carrying the right equipment for any situation – including battery-powered lighting for when mains electricity is not available.
Describing his work, Charles explains, "I am trying to capture the classic look – ears facing forward, neck up. Normally, I will take around a hundred images in a shoot. Ultimately, I am looking for that one perfect photograph. Every horse has a unique personality. It takes an understanding of the animal and patience to capture this in a portrait."
About: Charles Waller (56) is an experienced professional photographer based in Keighley, West Yorkshire. When he isn't pursuing his passion for equine photography, he provides corporate, portrait and product photography to organisations around the UK.
A selection of print-quality images can be provided free of charge to accompany any article resulting from this press release. Please contact Charles Waller to discuss your requirements.
Subjects
---
Photography
Riding
Equine photography
Horse
Horses
Portraits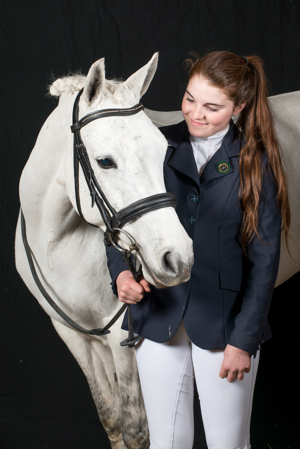 © Charles Waller www.charleswallerphotography.co.uk
Download | 4.32 MB | 3200 x 2136 | .jpg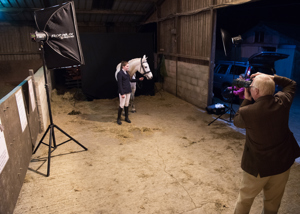 © Alan Carmichael www.capricornphotography.co.uk
Download | 7.99 MB | 2717 x 3807 | .jpg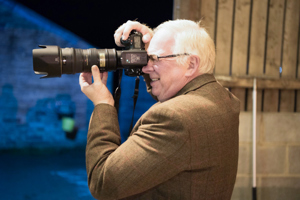 © Alan Carmichael www.capricornphotography.co.uk
Download | 1.52 MB | 1318 x 1974 | .jpg
Download | 0.14 MB | .pdf
Zip and download all files