Press release
October 17, 2011
Energy & Environment
This time last week Channel 4's Dispatches programme showcased Britain's recycling and environmental issues, however after looking to answer the mystery and issues surrounding the industry it has left a feeling of confusion with consumers and commercial waste management service providiers alike. Jason Carpenter, a senior figure in the commerical and commodities development for leading environmental solutions provider The Green House explains why.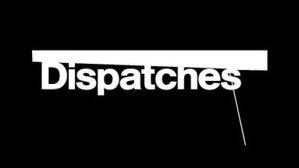 A week has passed since Channel 4's attempt to educate the UK public on the state of the nation's current recycling and environmental issues, on reflection, we are still as confused as we were at the close of the programme.

It is clear for anyone who has direct involvement and exposure to the waste industry that there is a growing air of confusion and uncertainty regarding which direction we are being driven. Such confusion and uncertainty emanates from a central government office which appears to have no focus or direction on policy or interpretation with our European counterparts. Moreover the individuals who hold such office have a self harboured desire to massage their own ego's, in a bid to solicit further political support.

Consider the issue of returning to weekly residual waste collection, the government has committed £250m of funding to enable Local Authorities to provide this service on behalf of us, the householder, something that the previous administration vehemently resisted. In challenging economic times we wonder the rational behind such an about turn and indeed it could be argued that fortnightly collections actually increase the recovery of material that we discard, by changing our patterns and habits. Surely it makes us think about managing our waste more effectively at source.

Over 50% of Local Authorities and the majority of private sector collectors make dry mixed recyclable provisions as part of their day to day business. To consider the idea of taking the established (and costly) infrastructure apart and rebuilding it again, seems even more preposterous.

Having read the Waste Policy Review again we still fathom as to the likely effectiveness of such a document. It really is one big wish list, with no goals, targets, dates or aspirations. Zero waste to landfill? Industry experts believe this is just not practical. They should know right?

We need clear direction if we are going to create a sustainable platform for resource management and waste collection in this country and this can only be achieved through joined up thinking by all stakeholders. Right now, as Morland Sanders and his team will attest, we are a very long way from our goals.
The Green House are an industry leading waste, recycling and environmental services provider with the ultimate goal of helping companies to achieve their recycling goals. Visit http://www.thegreenhouse.co.uk for more information on their history and services.
Subjects
---
Energy & Environment