Press release
April 14, 2010
Construction
CESAR SET FOR EUROPEAN ROLE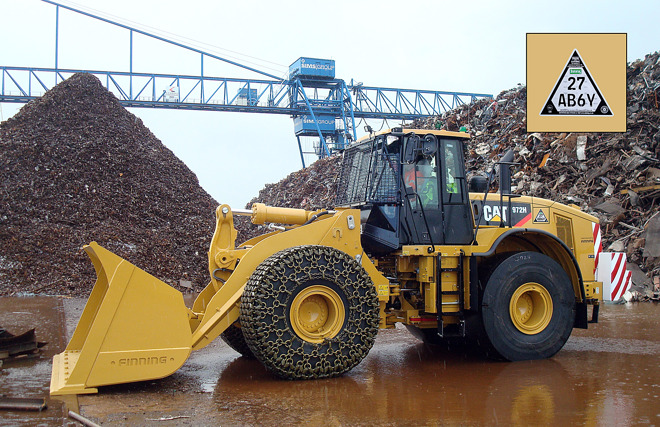 Equipment theft is a huge, and growing, problem throughout Europe. Official insurance industry research estimates that the cost, to the construction industry as a whole, could be as high as £4.5 billion in Europe.
The world leading CESAR security and registration scheme will highlight the problem and offer a proven solution next week at the giant international construction equipment show bauma 2010. The 29th bauma (April 19-25) will be the largest event, of its type, ever held with over 555,000 m² of exhibition space. Datatag, the power behind the scheme, will be exhibiting throughout the show in the British Pavilion in Hall A5. Datatag will have experienced staff on hand to explain the many benefits of the scheme which is supported by the British Home Office, many leading international manufacturers including Cat, JCB, Bomag and Doosan, and the British Machinery Insurers Association.
Leading equipment manufacturers, insurance bodies and construction trade associations, including the European Rental Association, are supporting the widespread adoption of the CESAR scheme throughout Europe as a positive force against the organised criminals who are behind the majority of equipment theft.
With 30,000 machines already registered on the scheme, in construction and agriculture, CESAR is the world leading security scheme providing a powerful deterrent against theft and an assured way of identifying a machine in the unlikely event of theft. Statistics compiled by the insurance industry funded Plant and Agriculture National Intelligence Unit of the London Metropolitan Police show that CESAR registered machines are 6 times more likely to be recovered in the event of theft, than unregistered machines, and 4 times less likely to be stolen in the first place.
CESAR is fitted as standard to many brands of construction equipment sold into the UK including CAT, JCB, Manitou, Merlo, Hyundai, Bobcat, Bomag, Hanix, Kubota, and Takeuchi.
CESAR acts as a powerful deterrent against theft and as an invaluable aid in proving the identity and ownership of a particular machine. World class security technology, from Datatag, is used in a unique and innovative way to permanently identify a given machine. CESAR security devices, fitted to every machine on the register, include several tamper proof triangular registration plates (with a unique number for each machine), a number of RFID (Radio-frequency identification) tags hidden in the machine, forensic liquid DNA, and thousands of microscopic Datadots. It is literally impossible for thieves to remove all the traces of Datatag identification technology from a CESAR registered machine, which is one reason why recovery rates are higher than for unprotected and secured machines. Datatag meet current ISO 9000:2000 and LPS 1224 accreditation requirements and operate a 'secured by design' British Home Office approved database.
CESAR already has strong established links with individual police forces and international police organisations including EUROPOL and INTERPOL. As soon as a CESAR registered machine is reported as stolen the machine details are circulated to over 187 police forces world wide. This is one reason why recovery rates for stolen CESAR registered machines are 6 times higher than for unregistered machines.
As a final benefit CESAR registration acts as a barrier to the 'grey market' of unofficially imported 'developing world' specification machines that fail to meet EU safety, environmental and homologation requirements. Only officially imported machines with the correct 'CE mark' can be registered on the scheme. One final way that CESAR tackles unscrupulous operators to the benefit of the industry as a whole.
For more information go to www.cesarscheme.org
ENDS
Subjects
---
Construction