Press release
December 7, 2009
Economy
The Debt Resolution Forum (DRF) celebrates its first group of member firms to have staff fully qualified in the newly accredited Certificate in Debt Resolution (Cert.DR).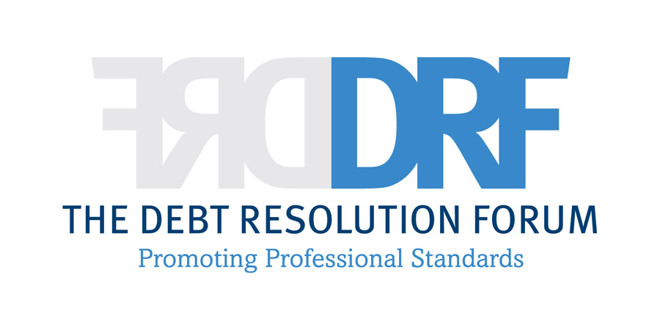 The companies with employees qualifying in this Certificate are:
• ClearDebt Group – Abacus
• Debt Advisory Line
• Fairpoint Group – Debt Free Direct
• Newtomorrow
The qualifiers can now proudly use the letters Cert.DR after their name.
More than 400 people are currently registered to take the exams. Accredited by Edexcel and welcomed by organisations such as the Ministry of Justice, Office of Fair Trading, Insolvency Practitioners Association and the Insolvency Service, at this year's DRF Conference. This is one of the first professional qualifications created to ensure those advising, guiding and supporting over-indebted people are doing so correctly and to an agreed standard.
Designed and delivered by the financial services specialist, management and training consultants, Doran Scott Williams (DSW), Cert.DR was first launched in October 2008 and within it's first year can boast almost 400 learners.
David Mond, Chairman of the DRF commented
"This represents a massive step forward in the sector. Becoming known as truly professional – the qualifiers have spent 12 months studying and have successfully passed 3 formal examinations to reach their Cert.DR status – I would like to congratulate them and their firms, and look forward to seeing many more from this industry follow in their footsteps."
Notes to the editor
The Certificate in Debt Resolution comprises of 3 Modules –
• Module 1 – An overview of the debt market, debt resolution, debt regulation
• Module 2 - Debt resolution in detail
• Module 3 – Evidencing advice, client servicing and case study application.
The total study hours are 210 with each module being formally examined. Study is conducted on-line but with the option to print off the learning material for those who prefer to do so. DRF members passing all 3 modules can use the letters – 'Cert.DR'
DSW provide a full support training service through either 'train the trainer courses' or 'on-site training days', both of which are proving very popular and the results from which are creating impressive pass rates.
Steve Cooke, Technical Solutions Specialist from Debt Free Direct, who was one of the qualifiers comments:
"The Cert DR qualification has provided me with a more in depth understanding of all debt solutions - giving me more confidence in my role within the business. The material studied is very relevant to all areas of financial advice and not just debt counselling. The case study format made learning enjoyable and was typical of how the learning will be applied within day to day duties. Having completed the course I feel more confident when giving colleagues advice and guidance. This ability to assist colleagues with their role and improve their own knowledge will only improve the business' performance and standard of service. I would recommend anyone in a customer facing or technical role to complete the course."
Craig Gedey, Marketing Manager from Debt Advisory Line also comments:
"The course was extremely well presented and very relevant to our work, it brings together all aspects of Debt Resolution in a well defined and transparent format. I would rate the training 10 out of 10 and would highly recommend to others. The trainer managed to get excellent group interaction right from the beginning, the course was interesting, informative and rewarding from start to finish. This will certainly raise the standards of the Debt Advice industry for any Debt Resolution company who participates in this course."
Throughout the learning programme there are plenty of opportunities to apply the learning through exercises, tests, examples and further research if desired, all of which are complemented by the Module 3 case study suite. This makes the qualification very practical and learners regularly comment that it is having a very positive effect on their ability to help more and more clients resolve their debt problems
For more details contact:
Mike Pawley at DSW on 01302 760008 or e-mail [email protected]
David Mond at DRF on 0161 969 2023 or e-mail [email protected]
Subjects
---
Economy