Press release
November 28, 2012
Culture
Thursday 6th December 2012 sees the book launch of the highly anticipated follow up to the critically acclaimed and worldwide recognised graffiti art publication Monokrome; Monokrome 2.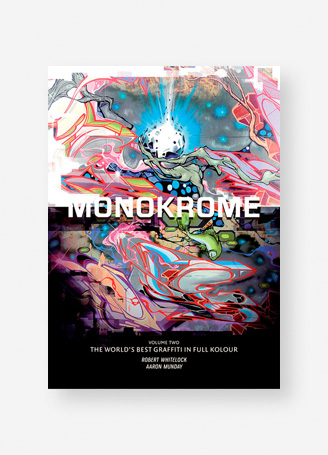 It often takes something special and ground breaking to get lovers of art excited, the launch of a new book named Monokrome: The World's Best Graffiti in Full Kolour, is expected to make as much, if not more of an impact on the graffiti art world than its predecessor.
Monokrome made a huge impact with fans and critics of street art, so much so that it was globally endorsed by the Graffiti world. Thursday 6th December 2012 sees the launch of the latest publication in the series with the event being held at Arch 5, High Street, Shoreditch, London.
In collaboration with End of the Line and www.joysofchildhood.co.uk, the Monokrome team are presenting an in depth and detailed look into the work of 33 of the world's finest graffiti artists whilst also showcasing their work through prints which will be available to buy on the day.
The first 100 people to attend the launch will receive a free print and the book will be available to buy at a reduced price of £20 saving attendees £9.99 on the usual RRP price of £29.99 with free postcards also included.
Drinks and food will be available on the night and budding graffiti artists will be encouraged to take inspiration from the book through a series of detailed interviews and insights into each artists own drive and techniques.
The event is open to all and the Monokrome team hope to see between 400 - 800 people on the night.
For more information visit www.monokrome.co.uk and check Twitter @monokrome for regular updates.
Contacts
---
Subjects
---
Culture