Press release
November 21, 2018
Removalists London
Moving Company London
Cbd Movers London
Moving Company UK
Removalists UK
Removals London
Cbd movers UK
Removals UK
Furniture movers London
Australia's leading removalist brand 'CBD Movers' is now foraying into the UK and New Zealand market. We are ready to offer comprehensive, customized and modern relocation services across major cities and regions in the UK and New Zealand.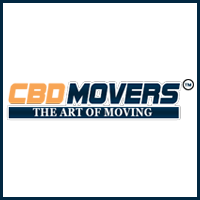 Company Name: CBD Movers
Phone No. : 080 8169 8108
street address: 152-160 City road
zip code: EC1V 2NX
Website: www.cbdmovers.co.uk/
Email id: [email protected]

London: Adding yet another feat to its already glorious career, CBD Movers today announced its plans of venturing into the UK market. In its15 years of pan Australian presence, CBD Movers has helped scores of clients move and relocate conveniently across Australia and New Zealand.
"We are confident of replicating our success in the UK market. Our sincere endeavor would be to amaze our new customers in the new market that we are entering," CBD Movers' Director, Mandy said while highlighting his plans about the new venture.
Operating with a single focus approach of providing quality removal services, CBD Movers relies heavily on upgrading. Over the years, the company has advanced manifold in terms of services, equipment and human resources. Today, the company undertakes the entire realm of removal services which includes house removals, commercial shifting and furniture relocation. It takes great pride in stating that CBD Movers undertake nearly 300 removals per day and thus enjoy the status of being the No. 1 moving company of Australia. The meticulous removal planning followed by careful packing, loading and unloading services makes them the one-stop-shop for all removal needs.
CBD Movers boasts of its state-of-the-art moving equipment and removal vans which humbly aid in making each removal task successful. They are up-to-date with its IT systems and offer convenient and real-time removal booking facility. The professionals too are handpicked and extensively trained to understand and exhibit the values of the company.
The company's plan to foray into the UK is sure to further cement its image as a leading removal company in the industry.
"Our rich experience and widespread operations will enable us to attain synergies and implement best practices in UK," Mandy added. In its first phase of operations the company plans to operate across cities of the UK including London, Manchester, Birmingham and Glasgow. The company hopes that with infallible local and long distance moving services under its belt, they are sure to enjoy the position as a global leader rather quickly.
###
Subjects
---
Removalists London
Moving Company London
Cbd Movers London
Moving Company UK
Removalists UK
Removals London
Cbd movers UK
Removals UK
Furniture movers London