Press release
October 11, 2010
IT
The last weigh Anchor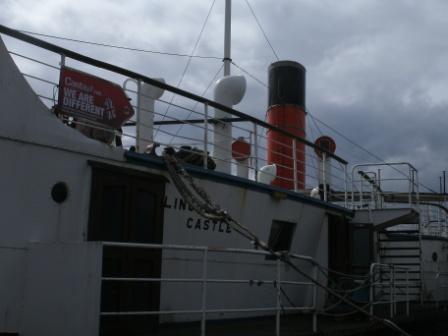 CastOff.net, a new UK auction site, has become the battleground for a bidding war, for the last remaining features of one of the few remaining paddle steamers in the UK.

As the demolition nears completion of The P.S Lincoln Castle, a bidding war has broken out for the few remaining mementoes for sale on a new UK auction site. Interest is running high to grab one of the ship's ventilators and the last one for sale has currently attracted twenty bids and is over £350.00.

Just a few days previously, a local antiquarian picked up three of the ventilators for just £65.00 each and the demolition company owner had been selling them to passers by on the pavement for the princely sum of just £20.00 apiece!

In the last few days, a lifebelt sold on castoff.net for in excess of £180.00 and an unlucky bidder who missed out in the dying seconds of the auction appealed to the staff of the auction site to contact the winning bidder on their behalf wanting to offer the purchaser an instant profit on the original item.


An excited Marcus Down the auction site owner commented "This is what auction sites are all about. The ability to buy an extremely interesting item in a quite unique environment. Judging by the interest I wouldn't be at all surprised to see the ventilator fetch over a £1000.00"

Due to the fervent activity, the location of the last ventilator is a closely guarded secret as the auction fever builds.

Whilst the auctions continue and bids increase, it is apparent that the features of this historic vessel are proving to be extremely popular. Only time will tell in whose hands they ultimately end up in and what is likely to be the future for the PS Lincoln Castle relics.
Subjects
---
IT