Press release
June 9, 2009
Motor & Transport
JONES AND EAVES LOOK FORWARD TO CROFT BTCC ROUND 5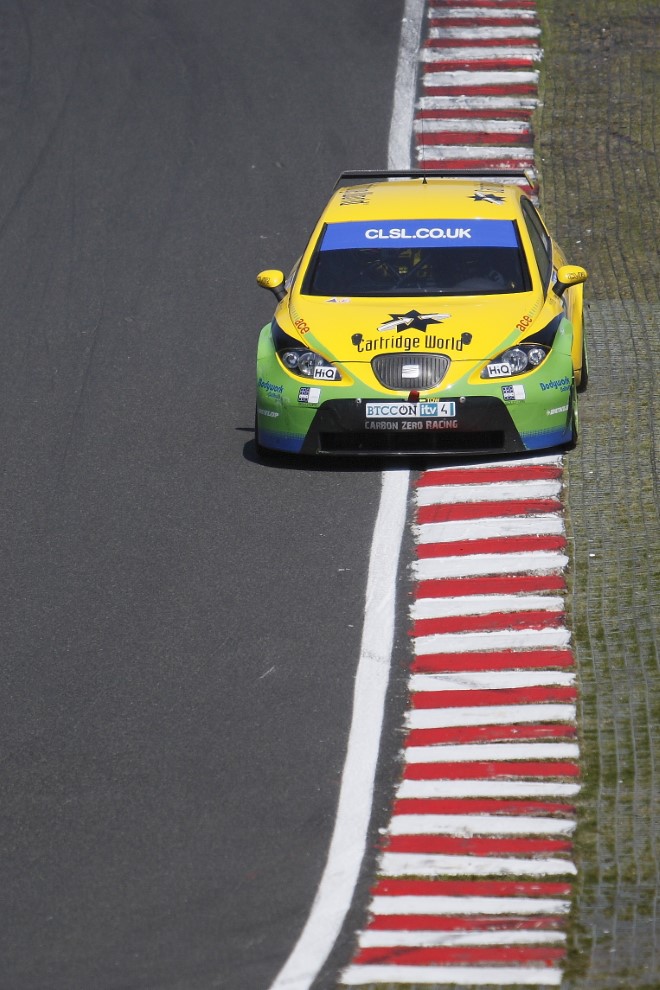 The Cartridge World Carbon Zero Racing Team is in 5th position in the BTCC Independent Teams standings (6th overall) as they prepare to head north to the 2.25 mile Croft Circuit for round 5 of the 2009 HiQ MSA British Touring Car Championship.
Adam Jones is in 5th position in the Independent Drivers Championship (7th overall) whilst Dan Eaves is in 12th position (15th overall).
The team had a busy time at BTCC round 4 at Oulton Park, both on and off the track. Adam Jones proved that the bio-ethanol powered SEAT Leon has the pace to challenge for outright race wins by topping the timing sheet in the second free practice session and by qualifying in 4th position on the grid.
Team Principal Colin Neill comments: "We had a good weekend at Oulton Park with total reliability from the cars. Obviously we would have liked to get a few more points but we're moving forward as a team. There are always going to be challenges during a race weekend, but it's how you handle them that's important. We had a few minor issues with the mapping for our new engines but overall we're happy with the Seat's performance and its development potential."
The two drivers had more to add. Dan Eaves: "My Oulton weekend was a little frustrating. I didn't get to post a good time in qualifying which put me down the grid for the first race. However, I was pleased to get some track time, after Thruxton and Donington, and the car was very fast and reliable. I had some minor issues with the engine mapping which meant it was difficult to push the car over a full lap. I'm looking forward to Croft as I won the last race of the day there in 2005."
Adam Jones had a better weekend at Oulton Park and had this to say: "I was pleased with how things went in the two practice sessions and in qualifying on Saturday. I was hoping for a podium finish on race day as the car was very fast and well balanced but we suffered a bit with the engine pick-up. However, we were able to clock up a few more points and now we need to push for more at Croft." Jones has accumulated 51 points from the 12 races so far this season and leads fellow 'midlanders' Andy Jordan (47 points) and Mat Jackson (41 points) in the overall championship.
Live TV coverage from Croft will, as usual, be available on ITV4 on Sunday 14th June.
ENDS
Subjects
---
Motor & Transport