Press release
September 12, 2009
Motor & Transport
CARTRIDGE WORLD BACK SHEDDEN IN FINAL TWO ROUNDS OF 2009 BTCC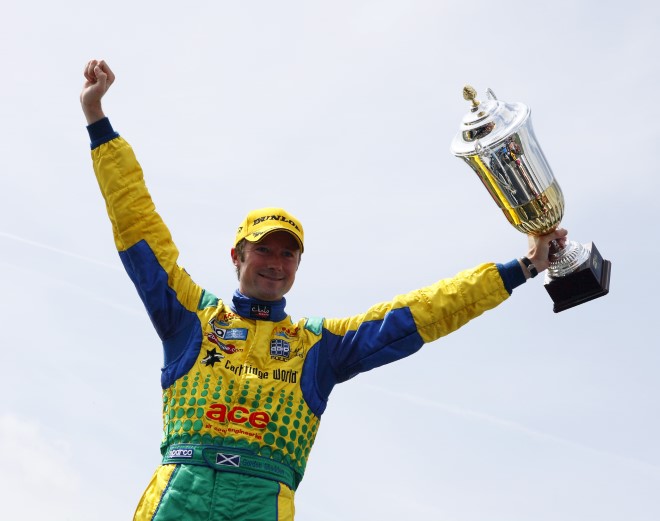 Cartridge World has announced its intention to be back on the grid for the remainder of the British Touring Car Championship 2009 season.
Cartridge World is backing driver Gordon Shedden, who will now line up on the grid at Rockingham and Brands Hatch. Under the team name Club SEAT, Gordon will race a SEAT Leon run on E85 bio-ethanol, minimizing carbon emissions at each race weekend.
Mark Holland, UK General Manager of Cartridge World, said: "We are excited to be returning for the last two weekends of the season. Gordon will race a striking yellow Cartridge World SEAT Leon. We hope he will perform as well as he did at Knockhill. It would be fantastic to be celebrating more podiums.
"Gordon has already demonstrated that the greener alternative of bio-ethanol can match the performance of the traditional choice. The teamemphasises the value that we, as a company, put on being able to offer a quality, environmentally-friendly alternative.
"Cartridge World has been committed to the BTCC from the start. Our brand ethos is quality and performance and with Gordon we are confident that as Cartridge World refuels printer cartridges so they keep on performing, so Cartridge World's car is refueled and ready to race again."
Gordon Shedden, BTCC racer with Cartridge World, added: "We will be ready to race at Rockingham, and I am grateful to all of my sponsors for making this happen. The support from Cartridge World, Club SEAT, FFDR, QServ, Apex Tubulars and Paradigm has given me great confidence. I will be doing everything in my power to give the whole team its well deserved podium places in the last two weekends of the season. It's certainly been an up and down season for me but I'm thrilled to be able to take up this opportunity with Cartridge World."
Cartridge World is the market leading retailer of refilled and remanufactured printer cartridges. Using specifically formulated inks or toners, Cartridge World stores can refill all major brands of ink and laser cartridge. The end result is a high quality product offering the customer substantial savings on the cost of an original and an environmentally-friendly alternative to throwing the cartridge into landfill.
ENDS
ISSUED BY DARK ARTS MARKETING
TEL 01332 856 999
CONTACT FAYE COTON
Subjects
---
Motor & Transport