Press release
October 3, 2011
Economy
It is in the news, it is in people's daily discussions and it is reflected by low levels of consumer spending; unemployment in the UK is at an extremely high rate, How2Media Ltd owner Gary Kay believes the internet could be the solution to this growing problem.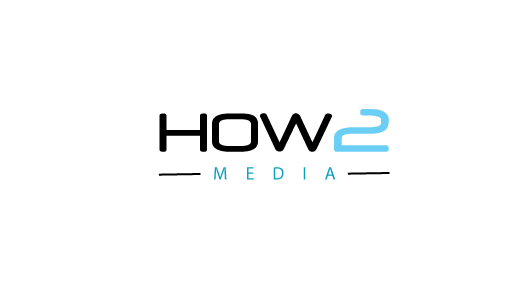 To say that local, national and international news paints a dull and negative picture of day to day life in the UK is an understatement, rising levels of unemployment, an economy struggling with low levels of high street, consumer spending and notifications of well established brands going into administration have dominated the headlines.
How2Media Ltd, a Burnley based full service digital marketing agency founded by Gary Kay in March 2011 believe that the internet can end the doom and gloom, whilst providing people with an employment solution that could ultimately light the fuse on the road to recovery of consumer spending.
As a company formed in a recession, How2Media recently announced expansion plans and have gone from strength to strength over the past 6 months in the online sector as a service provider of all things digital, it is not just their own success that have prompted this bold statement that the internet can provide a solution to unemployment, but more that of the online growth of their clients.
Gary Kay, owner of How2Media explains his thoughts "Since the start of the recession I have been a victim of redundancy within the past 18 months, claiming benefits and bemoaning the lack of job opportunities locally is an easy option to take that doesn't help personal circumstance or the bigger picture of national economic growth, I looked at the internet as a massive opportunity to help myself, my family and also other businesses to generate higher turnovers and profits which result in the feel good factor and more spending naturally".
Gary added "This strategy was high risk, with no employment, no benefits and bills to pay within weeks I chose to put my future on the back of my own personal drive to continue with a decent way of life that goes with hard work, I see no reason why anybody genuinely wanting to better themselves to provide a better way of life for themselves and their families cannot do the same".
It makes sense that when you see high street brands such as Woolworths closing all their branches and retailing purely online that their is truth in this statement. Okay, people are not spending in shops like they did but the internet is thriving due to having no bricks and mortar costs associated with retail outlets. For example why would a tradesman or office worker out of work be happy with £60 per week, simple they wouldn't, visiting local government funded business advisory centres can help and often there are grants available to incentivise people willing to work and use some initiative to start a business instead of waiting for the perfect job opportunity to arrive; it will not.
Everybody has a hobby and often show great passion for them so would it not make sense to set up a website at little cost perhaps with funding, to showcase your hobby and generate either business or revenue through using it as an advertising channel?
People's drive, passion and will to kick on with the help of the internet has helped countless individuals to create and maintain successful day to day business operations. Google, Facebook and YouTube started with an idea, sometimes combined ideas, but were all initially created low cost and have become huge global success stories, no one is saying that level of success can be rivalled, however nobody is saying they cannot be surpassed.
It is not just starting a website, there is no reason anybody cannot go from working in a trade to working within an internet related sales company, you do not know unless you try how well the internet could provide a solution to your own unemployment.
Everyone individually not in employment needs to ask themselves, is the internet a solution that could solve their own problems, our opinion is that it could be, what do you have to lose trying?
Contacts
---
Subjects
---
Economy