Press release
May 19, 2011
Business
Major Blue Chips companies are renowned for finding ways to make cutbacks on costs and use time more effectively to focus on their core business, so it is no wonder that most outsource their payroll department. Can SME's afford to do the same?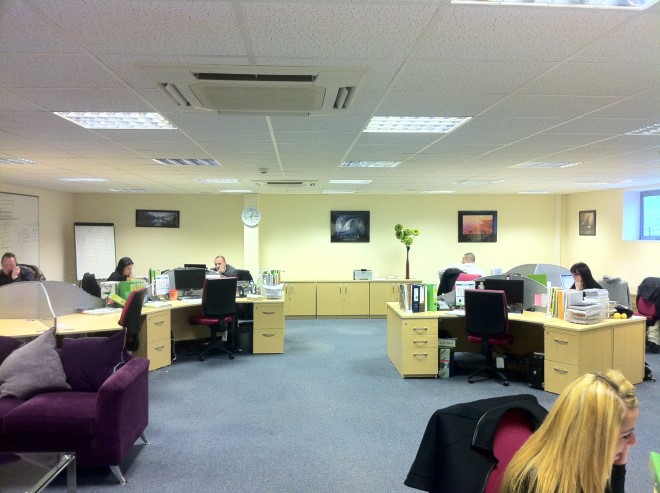 last year I spent 12 months being a role model for Women Mean Business (government funded support group) and during my talks, I was asked countless times about 'how I manage my books and my payroll?', the answer was I don't! Being an SME myself I have to manage my time effectively and focus on my core competencies which, is not doing my payroll every month. This would not be using mine or my employees time effectively, as our role is to ensure that our clients marketing is taken care of; so I outsource my Payroll to a Payroll Services provider in.
Is it cost effective? well it is for me however, I always advise that smaller companies need to look at all options to see if they could cut costs by outsourcing and use their time more effectively. Below is a list of Payroll questions and advice:
Is there a Need to Outsource Payroll?
Payroll takes time to ensure that it is accurate, people are paid correctly and on time, in-house payroll inevitably will make a mistake in one of these areas at least once. It could be a small mistake however, it can at times create big costs especially with regards to tax legislation or the loss of valuable employee's who have not been paid correctly numerous times. In the current financial climate it is also a necessity to focus on saving money, on customer satisfaction, sales and marketing to ensure that the company stays in business. You have to ask yourself 'how much does it cost to do payroll in house', taking into account training time, mistakes, paperwork etc. and 'could this resource be utilised better concentrating on the core competencies or is it needed'?
The Benefits
Piece of mind is at the top of the list; a good Payroll company will be up to date with the ever changing employment legislation, they will also guarantee that your payroll will be accurate and paid on time. Time can be spent on the core business rather than each month taking time out of the business to ensure that payroll is completed. Also if there is only one person responsible for payroll, you won't have the worry of that person being off sick or on holiday at a crucial time.
In my companies case the cost of outsourcing my payroll services has weighed out the cost of employing someone in house or taking on the responsibility myself. Research on the cost of employing someone and the cost of a payroll company, you will usually find that there is a dramatic difference in cost.
Security is another factor that needs to be taken into consideration. A reputable outsourcing company will store information on several sources ensuring that if a computer disaster happens, the information is easily recoverable. Also there is no worry of confidential information being shared with colleagues.
What to look for in a Payroll Services provider.
I carried out a lot of research within this area because accounts is not my expertise, I wanted a company that could offer me the personal touch and be flexible enough to grow my payroll with the growth of the business. A Payroll Company has to have the recognised qualifications from the institute of Payroll and Pensions. For an SME it is important that they offer you a form of contact that if need be, you can get in touch with at any given time.
Check out their references, who are their clientele and can they work with a broad range of sector. What is their experience, how long have they been trading and do they offer guarantees. If they do offer guarantees, make sure that a service level is given clearly stating what the guarantees are.
An experienced Payroll Services provider will offer advice on your current payroll, how you can improve on the efficiency of it, check your compliance with current legislation and offer a service that is tailored to your needs.
So the answer to the original question is 'Yes most SME's will save time and money by investing in a Payroll Servicesprovider'
*women mean business have lost funding for the government this year so no longer provide workshops to women.
Contacts
---
Subjects
---
Business