Press release
October 21, 2008
Lifestyle
British men are regularly leaving their wives and girlfriends disappointed when it comes to birthday, Christmas and Valentines presents.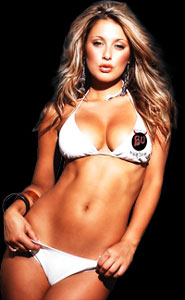 According to research conducted by Bad Uncle.com, 72% of women surveyed were not happy with the last gift they received from their other half. Women complained that men appeared to have shown little or no thought in their choice of present and in 20% of these cases, their partner had forgotten to buy anything at all. Interestingly, nearly 90% of men surveyed believed that their other half was more than happy with what they had chosen.
A survey of over 200 adults was undertaken to mark Bad Uncle.com's launch of its new, free gift service which helps customers sort out their gift shopping problems. The research, looking at types of gifts purchased and received, and the appropriateness of those gifts, reveals that men struggle with the whole gift buying process.
In addition, the research revealed that 70% of men didn't have the time to go gift shopping, 78% were unsure what to buy, and a whopping 94% said that they would rather someone else did it for them, particularly if they did not have to pay for the service.
Alison Burrell, Marketing and Sales Director at Bad Uncle.com added: "Our research shows that in most cases men don't have the time, the inclination, or they struggle to select an appropriate gift. With our free gift service, which reminds and suggests a suitable present based on the recipient's criteria, we save our customers time, money (we provide free postage, personalisation and wrapping) and hassle but by sending fantastic suitable gifts on behalf of our customers, and so we are helping British men satisfy their women."
Total sample size was 211 adults (aged 16 and over). The survey was undertaken in March and August 2008 both online and in a busy town centre.
Media Contact:
Alison Burrell, Baduncle.com, 07977 343 477 or [email protected]

Copy of Press Release online:http://www.baduncle.com/press_release.php
To find out more about baduncle.com's service visit www.baduncle.com or call 0844 335 1339.
ENDS
Notes to Editors
Baduncle.com is the first service of its kind in the UK. Customers are offered a complete and free personal gift shopper service which aims to take the stress out of gift shopping whilst also saving them time and money. After following our easy to use sign up process either online or by phone, Bad Uncle.com suggests an appropriate gift (selected by our expert retail buyers) tailored to the recipients details. A unique feature of the service is that Bad Uncle.com also provides the customer with an explanation as to why the gift is suitable; customers who have difficulty choosing the right gift greatly appreciate this aspect of the service. If the customer is happy to purchase our suggestion Bad Uncle.com will personalise, wrap and deliver the gift free of charge (the customer only pays for the gift itself). Customers are able to organise their gift shopping months in advance but the present still arrives at the time of the occasion. The purchasing team at Bad Uncle.com strive to source the highest quality of gifts and aim to support British industry wherever possible.
Subjects
---
Lifestyle