Press release
November 8, 2012
Health
London-Based Tim Hayes Says Boxing Has Become The New Number One Training Regime For Get Fit Enthusiasts In The Wake Of Team GB's Epic Boxing Victories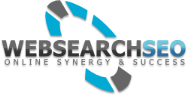 The list of British 2012 Olympic boxing medallists is pretty long. Given there were ten events, Team GB boxers came away with three gold's, one silver and one bronze, with another two competitors reaching the quarter final stages.
A decent haul, and a record set in the process as Leeds-born Nicola Adams became the first British woman ever to take the number one spot on the medal podium with her emphatic and historic 16-7 victory over C Ren of China in the final.
Naturally, in the wake of such success, boxing has seen a rise in participants and no more so than with Personal Trainer in London who have been reporting a steady influx of new clients seeking get fit regimes that include an element of boxing training in their personalised plans.
One of these is Tim Hayes, one of the world's top 5% experts in delivering personal training programmes.
He has seen a significant uptake in membership on his Tim Hayes Lifestyle Fitness website and indeed it wasn't long before he noticed what was happening.
"Like many in London and the rest of the UK," says Tim, "I was supporting all our Team GB athletes at the 2012 Olympics and was of course thrilled to see Nicola, Anthony and Luke taking gold in the boxing, as well as all our other successes too."
So what is it about boxing – or 'boxercise' as it's become known – that is so good for personal trainers to adopt into an individual's fitness plan?
"It's the rapid toning," explains Tim, "combined with weight loss, that comes as a result of including boxing in someone's training programme. Boxing gives you a great work-out, toning arms, legs, chest and abdominals, while promoting cardiovascular fitness. You can expect improved muscle strength and endurance, increased metabolism and lean muscle mass and improved agility, reflexes, co-ordination and mental focus."
While it doesn't involve an opponent or exchanging any blows, says Tim, boxing helps improve confidence and increases the capacity for self-defence.

Thus, boxing training is now becoming increasingly popular for Personal Fitness Instructor in London fanatics, as more men and women come to appreciate its all-round fitness and stress-relieving benefits.
"Best of all," says Tim, "it's great fun and leaves you feeling empowered and energised."
About Tim Hayes
Tim Hayes is one of the UK's leading Personal Trainers and is an increasingly sought-after spokesman for the industry. He has worked all over the world with clients from all walks of life, from stay-at-home mums, to busy executives, to A-list celebrities and top international models. He has helped many stars achieve their ideal shape in preparation for work commitments and high profile public events.
Tim is among the top 5% worldwide for personal training qualifications. In addition to his undergraduate degree, he holds a Diploma in Sports Science and is a qualified Diet and Nutrition Coach, a certified Boxing Coach and Kettlebell Instructor and has specialist credentials in Pre- and Post- Natal Exercise, Corrective Exercise, Programme Design, Core Conditioning and Scientific Back Management. His advanced qualifications include:
Faster Global – Diploma in Functional Performance
Faster Global – Advanced Functional Trainer
Faster Global – Advanced Nutrition
National Academy Sports Science – Corrective Exercise Specialist
C.H.C.K Institute – Scientific Back and Core Conditioning
Tim can be contacted on 020 7096 9396
Website: http://www.timhayesfitness.co.uk/personal-training.html.
Subjects
---
Health