Press release
November 10, 2009
Business
Simon Middleton, known as the Brand Strategy Guru™, has announced the launch of a unique one-day brand training course for companies and organisations, ahead of the launch of his book 'Build A Brand In 30 Days™' (Capstone).
Marketers and non-marketers alike, in any kind of business or organisation, are the audience for a new programme of one-day intensive training courses from brand author and expert Simon Middleton, known as the Brand Strategy Guru™.
Middleton, who has advised companies including Aviva and Pret A Manger, and charities including Anthony Nolan and St John Ambulance, has written a book called Build A Brand In 30 Days™, to be published by Capstone (an imprint of John Wiley), in April 2010.
But ahead of the publication Middleton has announced the launch of a new one-day intensive training course which contains the key lessons of the book, as well as additional material.
Middleton explained: "The book Build A Brand In 30 Days™ is aimed at business people with no marketing training or background at all, as well as those working in the marketing and brand arena within organisations. The new one-day course is just as accessible, and will take participants on a very intensive learning journey which will leave them better skilled and more knowledgeable about brand and branding, with powerful insights that they can use straight away."
Middleton, who will be seen next summer as a brand adviser to Duncan Bannatyne in the Dragons' Den star's new series on Virgin 1, is also the writer and presenter of his own occasional TV series The Brand Effect.
The new one-day in-house course can be booked direct on Middleton's website www.brandstrategyguru.com.
Middleton added: "I am always teaching my clients and course delegates that brand and branding are not about logos and advertising or any other aspect of 'marketing' but are actually all about creating powerful 'meanings' in the hearts and minds of real people. People whom you hope will become your loyal and enthusiastic customers. That's the essence of the book and the new course."
Subjects
---
Business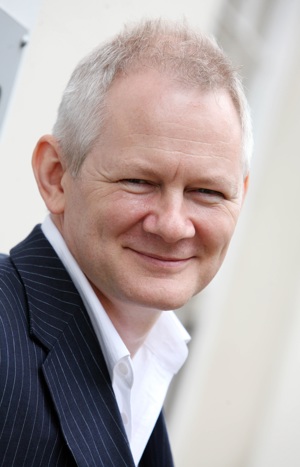 Download | 1.3 MB | 4119 x 2648 | .jpg

Brand expert author and creator of the Build A Brand In 30 Days course, Simon Middleton, explains why brand is not to do with 'logo' but with creating 'meanings'.
Download | 13.68 MB | .flv
Zip and download all files