Press release
September 14, 2013
Fashion
Every well dressed modern man will be able to vouch for the benefits of a complete look each day; men's designer clothing and finishing touches such as a shoe shine will show people you mean business. Bourdon House, the London home of Alfred Dunhill offers everything you require and more.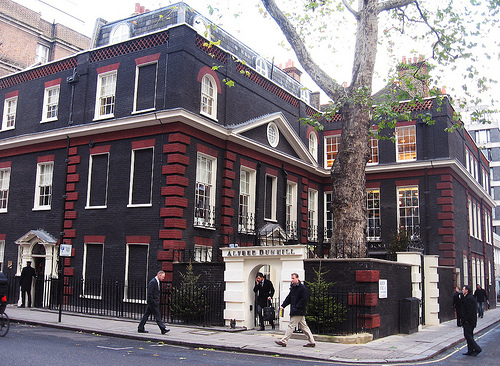 If you are a man who operates at a fast pace in a busy city environment, you will be able to understand the massive benefits of starting and finishing each day looking fantastic due to your choice of clothing, personal grooming and the added finishing touches you choose to apply.
Bourdon House, a stunning and unique Georgian mansion is the London home of Alfred Dunhill; it is seen as the ultimate retreat for men and offers just about anything a modern man could wish for in terms of fashion, grooming and the extra services that really make a difference.
Alfred Dunhill is a name synonymous with top class design and service; Bourdon House not only plays home to their magnificent menswear collections, it also encompasses custom tailoring, traditional top class barber shop, a cellar bar, the Courtyard restaurant, a spa, cinema and a second to none range of shoe shining services by London Shoeshine Limited in the majestic discovery room.
Located in Mayfair, Alfred Dunhill's London home is just one of four worldwide locations where you can sample and enjoy some luxury treatment at the hands of this famous brand; for any UK based man or anyone travelling to London there really is no better way to treat yourself to the very best service from start to finish.
Why not check out the rich history of Alfred Dunhill by visiting http://www.dunhill.co.uk/, for more information regarding Bourdon House visit http://www.dunhill.co.uk/the-homes/london/, you can see for yourself exactly how you will benefit from their services.
For more information on London Shoeshine Limited please visit http://www.londonshoeshine.com.
Subjects
---
Fashion