Press release
October 9, 2009
Construction
BOMAG HARDENS PRICES AFTER JUNE INCREASE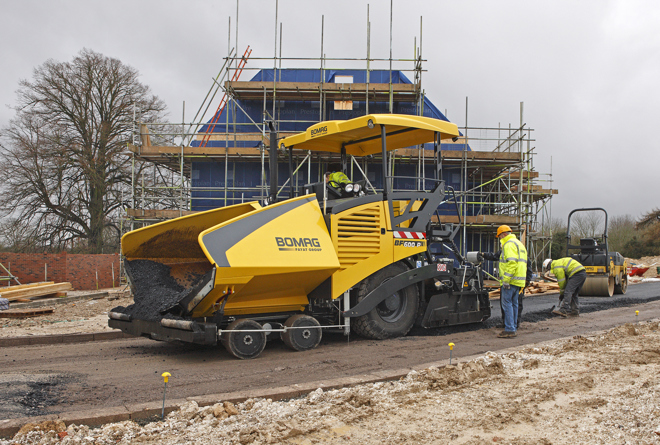 BOMAG, the market leader in compaction technology, has announced an increase in market share in the UK, year on year, for the first half of 2009.
In a market 64% down by volume Bomag market share increased from 40.8% to 41.6% of the tandem vibrating roller market. This is despite Bomag increasing prices by 15% on June 1st this year and further 'hardening of prices' due to the exchange rate between the Pound and Euro.
Commenting on the statistics Alan Batty, Managing Director of Bomag (G.B.) Limited had this to say: "We're clearly delighted that in an extremely challenging market we're fairing better than our competitors. The statistics show that we've increased market share in the 'tandem' market in the first 6 months of the year. Our customers obviously value the traditional Bomag strengths of machine performance, reliability and above all long term value for money and they also understand the situation regarding wide fluctuations in the exchange rate and the need to increase prices".
ENDS
EDITORS NOTES
BOMAG, part of the Fayat Group (French) since 2005, is the world market leader in compaction technology and now supplies milling and paving machines for road maintenance and construction. With four modern manufacturing plants (Boppard-Germany, Kewanee, Illinois-USA, Fengxian-China and Warrensburg, Missouri-USA) and 1,650 employees worldwide BOMAG manufacture 17 product groups from small 50 kg single direction plates to 55 tonne landfill compactors.
BOMAG supports its customers through eight sales and service subsidiaries (GB, Austria, France, Italy, Canada, USA, Japan and China), a sales office in Singapore and a comprehensive 500 plus world-wide dealer network. Our distribution network is supported by a central parts warehouse where over 40,000 lines are stocked and 'on-line' ordering is available 24/7 without exception. Dealers provide local customer support with experienced factory trained engineers and genuine BOMAG parts.
Issued by Dark Arts Marketing on behalf of Bomag (G.B.) Limited.
Contact, John Bradley. [email protected] 01332 856 999 or 07872 600 868
Subjects
---
Construction