Press release
June 28, 2011
Business
BMI HOSE NETWORK EXPANDS IN THE SOUTH WEST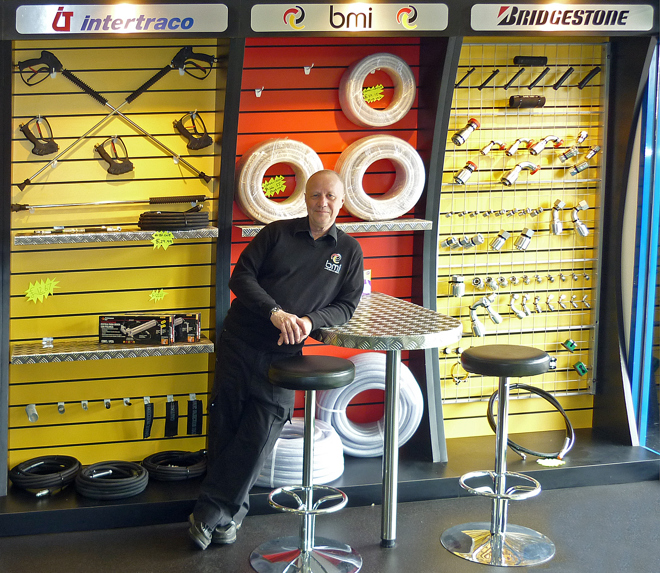 Barry Stanley has put another dot on the map for the BMI Hose network as he opens a new BMI Hose franchised outlet in Gloucester. The impressive BMI depot was officially opened last week. The new BMI depot, which is located on the Tuffley Trading Estate on Pearce Way, is the 19th BMI depot in the UK, part of a growing network offering nationwide on-site hydraulic repairs and a trade counter service.
Barry, who previously worked for British Airways, made the decision to open a franchised business as an investment for his two sons, who both work with him at the depot in Gloucester. Barry said he saw the business as one they could grow together as a family and for his sons to take over and run in the future. Barry had this to say at the opening: "I have been looking at business opportunities for some time now, especially to help with my son's future, and in such difficult economical times I thought a franchised business was a better bet. I wanted to open a business we could grow and build into a profitable business for the future. I have looked at all the options and have visited other leading names in the hydraulics sector, but it was the BMI business model that really caught my eye. I was instantly impressed with founder Simon Moxham's professionalism and drive for the future of the BMI network. That convinced me straight away that his was the right business choice for me and my family".
The depot actually opened in April with 3 vans on the road generating new business and their customer base is growing steadily with local businesses appreciating the personal service. The new depot has strengthened the BMI network, as it fills a gap between Bristol and Dudley, which has already taken second place to the market leader in the emergency on-site hose replacement market.
BMI Hose offers fast, reliable, expert on-site hose repairs and service nationwide.
For more information, visit www.bmiuk.co.uk.
Subjects
---
Business