Press release
February 2, 2009
Business
New depot in Stoke On Trent and expansion in Wolverhampton creates new jobs.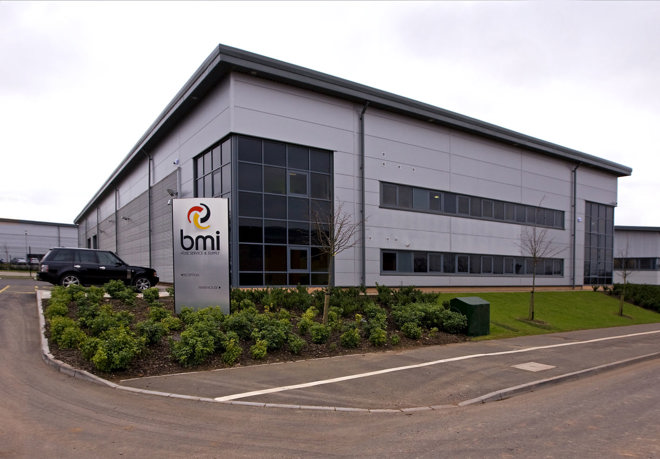 Bucking the current economic trend BMI Hose (UK) Limited, the number 2 in industrial and hydraulic hose market has just announced that it will open a new depot in Stoke-on-Trent, Staffordshire creating 4 new jobs in February. This move brings the number of BMI Hose depots in the UK to 19. BMI is also expanding at its headquarters in Wolverhampton where a further 10 new jobs have been created in the finance, customer service and training functions.
The founder and Chief Executive of BMI Hose, Simon Moxham, is the former European Commercial Director of Pirtek, the current market leader. Moxham comments; "I'm delighted to announce that due to customer demand we're expanding our network in these tough economic times and that we're able to create employment for a few good people. The message that we're the viable alternative in the emergency on-site hose replacement market and that we offer unique value is getting through to the market place".
BMI Hose operate in the broad industrial and hydraulic hose market and in the emergency on-site hose replacement market with a wide range of customers in the materials handling, transport and distribution, industrial service and manufacturing sectors. The market as a whole is worth over £600m p.a. in the UK. The service operates in a similar way to the AA or the RAC with customers calling an emergency hot-line number (08452 10 9 8 7 6) to call on the BMI service, at any time of the day or night.
The roll-out of depots is going to plan. The first pilot BMI Hose centre opened in Dudley in November 2007, just a few miles from the corporate headquarters in Wolverhampton. The acquisition of Hiflex Fluidpower, in September 2008, catapulted BMI Hose to the number 2 position in the industrial and hydraulic hose market. BMI Hose expect to be opening a further 9 Hose centres in the balance of 2009 as the franchise network expands throughout the UK. "We have a lot of people interested in our new business who bring with them local knowledge, enthusiasm and the desire to build an excellent service business" comments Moxham. "We've world class products in Bridgestone hydraulic hose and Intertraco fittings and a really customer orientated approach to convenience, service and value."
As well as providing a 24 hours a day, 365 days a year on-site emergency service BMI depots sell a wide range of industrial hoses, pressure washer hoses and accessories, hydraulic components, hydraulic and engine oils, greases, oil spill products and oil containment equipment.
ENDS
Issued by Dark Arts Marketing on behalf of BMI Hose (UK) Limited.
Dark Arts Marketing Telephone 01332 856 999 in Castle Donington.
Contact, John Bradley. [email protected] 07872 600 868 or
Faye Coton. [email protected] 07872 600 865
Image © 2009 BMI Hose (U.K.) Limited.
Permission for reproduction in conjunction with this release is granted.
Subjects
---
Business