Press release
July 21, 2010
Lifestyle
Meccabingo.com has announced the launch of an exclusive new bingo room, based on the 80s quiz show phenomenon, Blockbusters.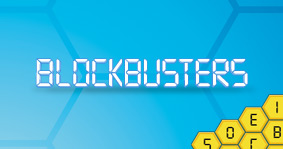 Meccabingo.com has announced the launch of an exclusive new bingo room, based on the 80s quiz show phenomenon, Blockbusters.

Featuring the original theme music, the iconic honeycomb grid and with letters replacing bingo numbers, Blockbusters Bingo is sure to have fans on the edges of their seats screaming, 'Can I have a P please'!

As the first online 26 ball bingo game, Blockbusters Bingo promises a fast paced and thrilling game play. There are two cash prizes up for grabs, which can be won by matching a vertical column or horizontal line. But players will need to keep up as these prizes can go at any time, even at the same time!

In addition to the standard cash prizes, Meccabingo.com will also be treating all players who finish a game with one-to-go (or 1TG in bingo speak) to a game with a special Gold Run bonus round (just like the show). Blockbusters fans will need to decide their own fate in this feature, by working their way across the grid, selecting and scratching off the panels. Match just two cash values to add to your winnings.

What's more, for the first time in online bingo, Meccabingo.com will be offering a community jackpot seeded at £5000! This will be shared amongst all players who have bought tickets for the game when the first 5 letters called in that game spell the word; bingo.

Following in the footsteps of Meccabingo.com's exclusive Britain's Got Talent Bingo game, Angus Nisbet, Director of Gaming at Rank Interactive comments: "Branded online bingo games are among the most popular on Meccabingo.com and I am sure that Blockbusters will be another success."

Just to get fans started, Meccabingo.com will be offering all new customers £5 FREE PLAY until July 31st. Existing customers can also claim £5 FREE PLAY when they spend £5 on Blockbusters Bingo until 31st July 2010.

Blockbusters Bingo launches exclusively at Meccabingo.com on 21st July 2010. So if you're feeling nostalgic and aren't quite ready to pack away those leg warmers just yet, join us to see if you can make it into the Blockbusters winners hall of fame!

Visit http://www.meccabingo.com/ for more details.

-ENDS-
About Mecca Bingo
Mecca Bingo is a UK based bingo company, with sites located all across the UK in most major towns and cities. The company also operates Meccabingo.com & Meccagames.com as an extension of the Mecca Bingo brand. Mecca Bingo is part of the Rank Group.
At Meccabingo.com there is a wide choice of the most popular online bingo games to choose from, along with a community site, including forums and the latest news from the blog.
Subjects
---
Lifestyle