Press release
July 9, 2015
Checkout the new release below: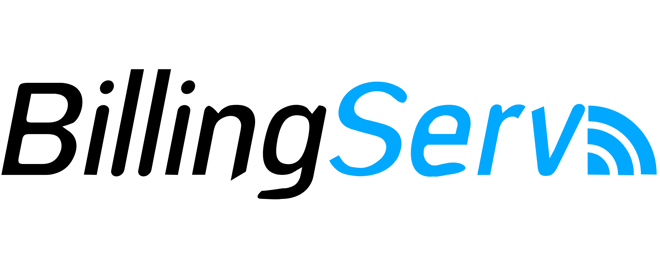 The cloud hosted SaaS Billing platform "BillingServ" with its 100% uptime guaranteed is proud to announce the release of BillingServ V1.1.4. With this comes two new vital features: Two Factor Authentication known as 2FA and GoGetSSL. All part of BillingServ's Platform to help you with your business.
BillingServ's Very own Director Jordan Smith said that "2FA & SSL Certificates are equally important and here at BillingServ we feel very strongly about security, it's vital we provide a hassle free but secure solution so you can focus on your business. We built 2FA into BillingServ allowing you to have a complete secure sign in form and we use SSL Certificates for all our communications with our backend network, all our clients data is secured."
Highlights of BillingServ's two new features:
2 Factor Authentication ( 2 step verification):
2 factor authentication, also known as 2FA which provides unequivocal identification of users by means of two different components to protect your information as it's easier than you think for your passwords to be stolen.
2FA provides users with 2 levels of security based on knowledge and possession factors for their computer access control of online data and transaction information not only for themselves but for their clients.
We built 2FA into BillingServ allowing you to have complete control over your data.
Really easy to setup and use; Download Google Authentication App or Authy and away you go, even your clients can use 2FA it's built into every login form.
And the best part it's completely FREE!
GoGetSSL:
BillingServ uses SSL Certificates for all its communications with our backend network.
With our SSL Certificates we are able to secure all sign in forms and data processed via our backend networks – meaning a complete secure sign in form.
Has the latest tools and technique for helping users to produce & install various types of SSL Certificates for all of those that have online platforms for transactions and data.
GoGetSSL Certificates are equally important and allows small data files that digitally bind a cryptographic key to an organization's details. When installed on a web server, it activates the padlock and the https protocol and allows secure connections from a web server to a browser. Perfect for all clients.
You can even resell GoGetSSL's already cheap prices.
All BillingServ's clients' data is secured and nothing is sent in plain text.
Even Google is now ranking websites higher with SSL
Pricing & Availability:
BillingServ offer a range of packages to suit all business needs from a Free Basic package that includes Unlimited Staff Accounts, Free Software & Upgrades, Free Web Hosting & SSL, Free Email Support with lots of additional features to the Enterprise Package for £20.00 per month that includes a whole range of unlimited goodies. Why not take a look for yourself and see why it's being said that "BillingServ will become one of the best cross-industry billing and support platforms" at https://www.billingserv.com/signup-now.
Related BillingServ Resources:
Customer Testimonials: https://www.billingserv.com/testimonials/
User Guide: http://docs.billingserv.com