Press release
October 14, 2009
Sport
The perfect cars for Capello's men to put on their driveways.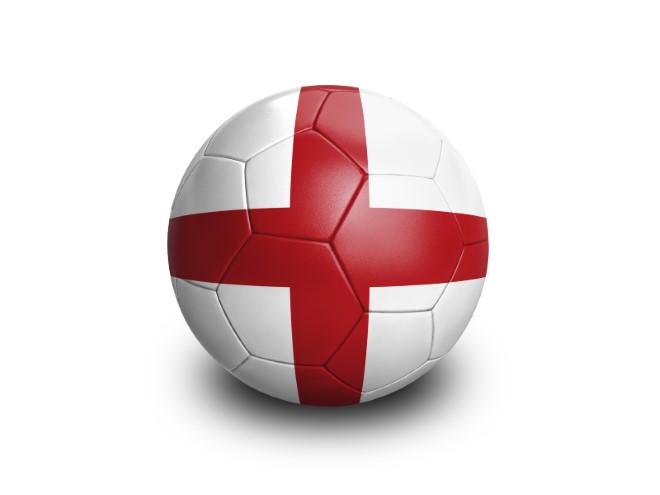 Cars and footballers go together like commentators and clichés, so to celebrate the England team's qualification for the 2010 FIFA World Cup, Autoquake.com has named the perfect cars for Capello's men to put on their driveways.
"We've picked out cars to suit the players' characters on and off the pitch," said Autoquake.com CEO, Garry Hobson, "and unlike most footballers' wheels, our starting 11 is great value for money."
Goal keeper: David James
He might be in his fortieth year, but the on-off England keeper seems to be getting better with age, rather like the Mazda MX-5. This classic sports car has been around since 1989 and improves with each new generation. Just like David James, only a lot more reliable.
Defenders: Ashley Cole, Rio Ferdinand, Glen Johnson, John Terry
Poor Ashley Cole. One of the world's best left backs, but hard to like. How about a BMW 3 Series, Ashley? A great car, but nobody will let you out into traffic.
No more expensive mistakes, Rio. Try something cheap that won't let you down, like a Honda Jazz, and remember to look over your shoulder – on the road and on the pitch.
Glen Johnson's always speeding forwards when he needs to hold back. Try a hot hatch like the Mini Cooper, Glen.
Hard. That's the word which comes to mind when describing John Terry, but remember those tears after the missed penalty in the Champions League final? A Volvo XC90 is as tough as they come but not afraid to show its feelings.
Midfielders: David Beckham, Steven Gerrard, Frank Lampard, Aaron Lennon
Officially he may be an LA Galaxy player, but it's no secret Beckham wants to play in Italy. How about an Alfa Romeo 159 for the long drive, David?
Steven Gerrard's a classy player with a surefooted touch in all conditions. We'd recommend a Land Rover Freelander.
Until Capello came along, no coach could mesh the similar playing styles of Gerrard and Frank Lampard. Is it a cop out to suggest another Land Rover Freelander?
Aaron Lennon may be small, but what he lacks in size he makes up in speed. Just like Citroën's half-pint hot-hatch, the C2 VTS.
Forwards: Peter Crouch, Wayne Rooney
He moves with the grace of a new-born giraffe, but Peter Crouch can score goals. He needs a limo with plenty of legroom, like the BMW 7 Series.
Few forwards are as quick and committed as Rooney, but he's no male model. Drive a Mazda RX-8 and all eyes will be on the car, not the man behind the wheel.
England XI team sheet and their matching Autoquake.com cars:
| | | | | |
| --- | --- | --- | --- | --- |
| Player | Matching car | Price | Mileage | Age |
| David James | Mazda MX-5 | £6,692 | 71,340 | 05 55 |
| Ashley Cole | BMW 3 Series | £8,430 | 75,992 | 06 06 |
| Rio Ferdinand | Honda Jazz | £5,481 | 49,826 | 05 55 |
| Glen Johnson | Mini Cooper | £8,798 | 38,266 | 06 56 |
| John Terry (c) | Volvo XC90 | £17,227 | 39,761 | 05 55 |
| David Beckham | Alfa Romeo 159 | £12,334 | 47,375 | 07 57 |
| Steven Gerrard | Land Rover Freelander | £8,439 | 39,744 | 06 56 |
| Frank Lampard | Land Rover Freelander | £8,439 | 39,744 | 06 56 |
| Aaron Lennon | Citroën C2 VTS | £5,348 | 41,565 | 06 56 |
| Peter Crouch | BMW 7 Series | £17,410 | 54,610 | 06 06 |
| Wayne Rooney | Mazda RX-8 | £9,627 | 28,623 | 06 06 |
ends
About Autoquake.com
Autoquake.com's proven online retail model sells high quality used cars on behalf of large corporate fleet and leasing companies direct to consumers through its website www.autoquake.com. Autoquake.com has pioneered the concept of enabling consumers to buy a used car from the comfort of their home. Cars are displayed in Autoquake.com's virtual showroom with descriptions including 40 high quality digital pictures. The breadth and transparency of information about the vehicle dramatically improves the purchase experience for the buyers who are enthusiastically embracing the Autoquake.com model which includes low, no haggle prices. All cars go through a 141 point inspection and come with a 100% money back guarantee. Car finance, warranty, insurance, and delivery are supplementary options that buyers can benefit from.
Fleets typically remarket cars through trade channels such as wholesale auctions where cars are sold at trade prices to car dealers. For fleets Autoquake.com is an attractive disposal channel that gives them a slice of the retail margin whilst delivering days to sale that are similar to auctions. Autoquake.com sells used cars on behalf of large fleet and leasing companies. The ex-company cars are taken directly from the UK fleet operators, prepared to retail condition and sold via the Autoquake.com website. Because Autoquake.com takes out a step in the value chain, it can provide higher returns for fleets while still saving consumers money. The company is funded by leading venture capital companies Accel Partners and Highland Capital Partners who investor in companies such as Facebook, Digg and Real Networks.
Quick Links
Blog: http://blog.autoquake.com
Twitter: http://twitter.com/autoquake
Wikipedia: http://en.wikipedia.org/wiki/Autoquake
Press Contacts
Max Peile
T: 020 7170 4137
M: 07830 254 952
E: [email protected]
Subjects
---
Sport