Press release
February 13, 2013
Lifestyle
Points to consider when considering becoming a private investigator.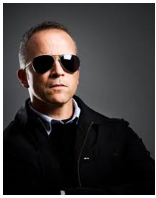 When people choose a career as a private investigator it can take many years of training, it is not what it seems in the movies. A renowned private investigator will cover many different investigations from de-bugging a company, cheating partners, background checks to criminal investigations.
Many people are fooled by the exciting detectives that are on the television; most successful private detectives keep their profile low and are just like you or me. Even even their closest friends may not even know their role in life.
The Role of a Private Investigator
The Association of British Investigators (ABI), reports that 80 per cent of people who become a private investigator have police or detective backgrounds. Many of them have previously had careers within law firms, journalists or military; experience in positions that gives them access to the right contacts.
Due to the high level of media focus on the invasion of peoples privacy, the security industry which private investigators and private detectives are part of; is already worth £3 billion a year. When choosing to become a private investigator it is advisable to look into private investigator training courses. Many professional agencies may offer apprenticeships, to build up experience within the field. Building up experience of surveillance, tracing assets or people, producing evidence for use in criminal defense can take time, needs development of skills and methods.
It will take many years to build up a good reputation within the field and a good client base, many agencies outsource to each other so an apprenticeship within a good agency would be a good idea.
Working long hours is part of the profession.
A private investigator can sound like a glamorous role, however most of the time the role consists of long hours spent on administration, sitting in a car carrying out surveillance - it is not all Cagney and Lacey.
As the industry grows, more women are being recruited due to their success within the role. They tend to be less obvious than a man and don't arouse suspicion in public places or when working outside colleges or schools.
Personal safety has to be considered; as the work at times can put private investigators in very dangerous situations that can be quite serious.
Have a go
Don't give up the day job until you have researched and tried out surveillance on someone without being detected; documenting their movements. Go and speak to the professionals within the investigation industry to fully understand the role and what it entails.
For more information of how to become a private investigator please visit our website http://www.private-investigators.uk.com.
Contacts
---
Subjects
---
Lifestyle