Press release
October 2, 2010
Health
Candles of Courage Event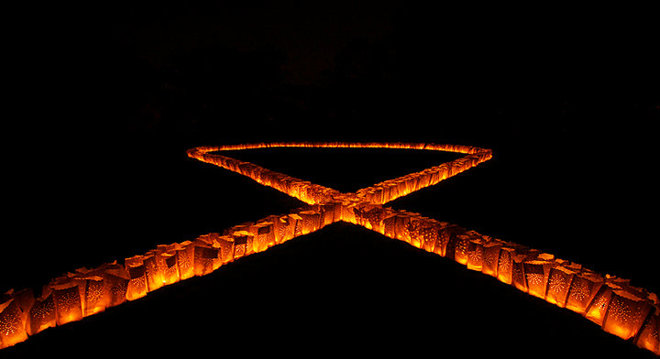 The aim of the Candles of Courage Event which was held on Saturday 18th September, 2010 at Blythe Valley Business Park was to recognise the 4,000 children and young people who will receive the devastating news that a diagnosis of Cancer brings each year.
The event also aimed to recognise the courage of those children and young people whilst remembering the many young lives already lost to this disease.
4,000 candles were displayed in the shape of the worldwide symbol for Childhood Cancer, the Gold ribbon and were lit to form a Gold Ribbon Illumination. The candles were sponsored by many of the families affected by Childhood Cancer and messages were attached to the candles.
The Event was organised by BT Buddies and The Maria Watt Foundation on behalf of the Be Child Cancer Aware Campaign to Raise Awareness of Cancer in Children and Young People. This campaign has been established by families of children with Cancer to highlight the need for recognition of the signs and symptoms of Cancer in children and young people. We all know that an earlier diagnosis of Cancer saves lives and this is no different for Cancer in children and young people. However, Cancer in this age group can be difficult to diagnose and some 1,500 lives are lost to these illnesses every year. The Be Child Cancer Aware campaign aims to reduce this figure by raising awareness. Earlier Diagnosis Saves Lives!
For more information and to become better informed please visit the Be Child Cancer Aware website www.bechildcanceraware.org
Signs of Childhood Cancer
Continued, unexplained weight loss
Headaches, often with early morning vomiting
Increased swelling or persistent pain in bones, joints, back, or legs
Lump or mass, especially in the abdomen, neck, chest, pelvis, or armpits
Development of excessive bruising, bleeding, or rash
Constant infections
A whitish color behind the pupil
Nausea which persists or vomiting without nausea
Constant tiredness or noticeable paleness
Eye or vision changes which occur suddenly and persist
Recurrent or persistent fevers of unknown origin
Subjects
---
Health