Press release
January 8, 2018
30 year old charity working to give surgeons new techniques in facial reconstruction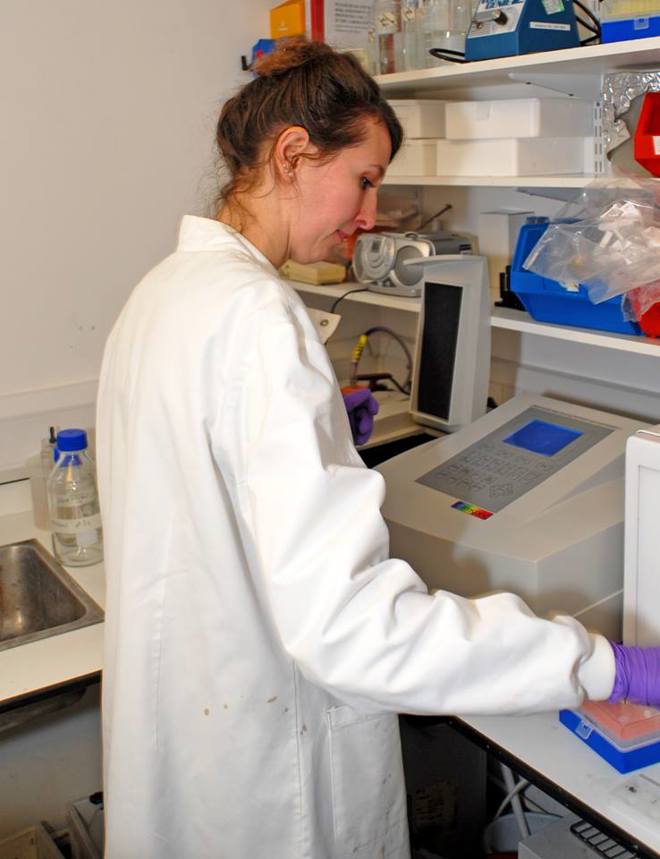 BBC2 programme "Surgeons: At the edge of life" highlights the work of the talented surgeons at Queen Elizabeth Hospital, Birmingham. Episode 1 will show maxillofacial surgeons, Tim Martin and Sat Parmar operate on a patient that requires a facial reconstruction after the removal of a cancerous tumour. They will remove a section of bone and muscle from the patient's hip to reconstruct her face.
Since being set up by surgeons 30 years ago, the Restoration of Appearance and Function Trust (RAFT), has been creating pioneering new treatments that surgeons can use to reconstruct parts of the body damaged by cancers, wounds, birth defects or burns. Its facial reconstruction project will help surgeons like Tim Martin and Sat Parmar in their lifechanging reconstructive surgery by creating 3D printable biomaterials that will encourage the body to regrow bone, thus avoiding the need to take bone from another part of the body. RAFT scientists are collaborating with the world-renowned Eastman Dental Institute – UCL and Queensland University of Technology in Australia to get this research to patients as quickly as possible.
Director of Research, Dr Elena Garcia, said today "The RAFT team consists of scientists and surgeons, working together to come up with ways of improving the treatment for patients. Our facial reconstruction programme of research is aimed at giving surgeons more advanced tools so that they can continue to make the lifechanging work they do and reduce the impact on patients by avoiding the need to take grafts from other parts of the patient's body. We plan to have this technology available to surgeons within the next few years."
-Ends-
For further press information, please contact:
Mrs Leonor Stjepic
RAFT
T: +44 (0)7814 70614
E: [email protected]
For more information, go to https://raft.ac.uk/
About RAFT:
Restoration of Appearance and Function Trust (RAFT) is an internationally recognized medical research charity working in the field of tissue and bone regeneration. The charity is a world-leader in creating pioneering new treatments for patients affected by wounds, burns, disease, or post-operative or birth abnormalities. RAFT's vision is to bring forward the day when every patient who survives severe tissue trauma fully regains quality of life as well.
For three decades RAFT has been undertaking ground-breaking medical research to help patients regain their health, independence and self-esteem as quickly as possible after a trauma. This research has changed the face of healthcare the world over. RAFT's work has saved lives, improved treatments and recovery times, influenced healthcare policies globally, and changed laws. Today more than 100 of RAFT's projects are in regular use in hospitals and clinics around the world.
RAFT receives no Government funding and relies on donations and grants from individuals, grant-making trusts and companies and events such as its Annual Clay Shoot. The team is working to raise £5 million over the next two years to allow the organisation to reach even more patients, even more quickly, continuing to develop inter-disciplinary, pioneering new techniques and treatments. RAFT prides itself on being forward thinking not only in its scientific work but also in fostering impact investment.
For more information visit: https://raft.ac.uk/.