Press release
June 21, 2010
Construction
JOHN DEERE FLEET PROTECTED WITH CESAR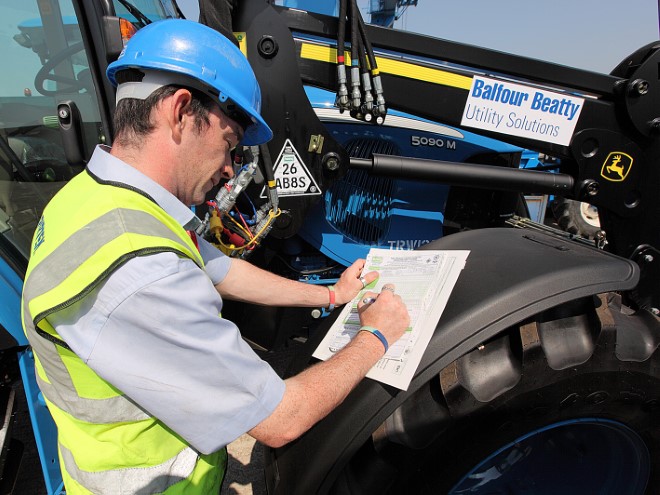 Balfour Beatty Utility Solutions, one of the UK's leading utility solutions providers, has specified CESAR to protect a fleet of 30 John Deere tractors. The new machines, supplied by Agricultural Industrial Services (AIS) Limited of Sudbury Derbyshire, will work on electricity distribution projects in remote locations. An approved technician, from Pirtek Derby, fitted CESAR to the machines at Balfour Beatty's Raynesway plant facility.
Balfour Beatty Utility Solutions deliver solutions for many of the UK's major utility companies. They work in water, wastewater, gas, and electricity sectors, providing a range of services across infrastructure and non-infrastructure projects which contribute to the sustained, and safe supply of essential utilities to the public.
CESAR is the only official security and registration scheme for construction and agricultural equipment. It has wide industry support from official bodies including the Home Office the Construction Equipment Association the Agricultural Engineers Association and the police, leading equipment manufacturers, the insurance and finance industries, utilities and local authorities.
CESAR registered machines are fitted with a sophisticated and multi-layered security system that gives each machine its own unique 'fingerprint', that is impossible for thieves to remove. CESAR is made up of 4 elements. Firstly, the machine is fitted with 4 tamper proof triangular registration plates, which are securely fitted to the machine; with the machines own unique identification number. Secondly, a number of RFID transponders, each the size of a grain of rice, are hidden in the machinery each with its own unique programmed code. Thirdly, the machine has patches of forensic liquid DNA painted on to it in a number of locations. The liquid DNA has microscopic Datatdots® suspended in it which are invisible to the eye. It's literally impossible for thieves to remove all the tell-tale identification traces from a CESAR registered machine. Fourthly, lifetime machine registration, on Datatag's secure database, which gives the police and other official agencies 24/7 access to the registration information which is an important aid in identification and recovery.
Official statistics issued by the Plant and Agricultural National Intelligence Unit, based within Scotland Yard, show that a machine without CESAR is 4 times more likely to be stolen than a CESAR registered machine. Plus the recovery rate for unregistered plant is as low as 5% but the recovery rate for stolen CESAR registered machines has increased to nearly 30% in 2009, 6 times that for 'unregistered' plant.
See the web site for more details at www.cesarscheme.org
ENDS
Image © 2010 Datatag ID Limited-permission for reproduction, in print or on the internet, in the context of this release is granted.
Issued by Dark Arts Marketing Limited on behalf of Datatag ID Limited.
Contact, John Bradley. [email protected] 01332 856 323 or 07872 600 868
Or Faye Coton. [email protected] 01332 856 999 or 07855 053 081.
Subjects
---
Construction