Press release
September 28, 2013
Sport
If you are a visiting golfer or resident golfer in Spain, it is well worth a visit to The Great Golf Company Balsicas to check out their new range of autumn and winter golf clothing.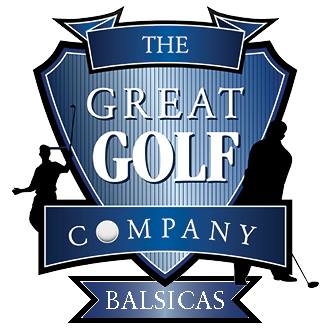 As every golfer will tell you, the winter golf season is a time when you need to start wrapping up and swapping the shorts for trousers and t-shirts for jackets.
Although the all year round temperatures and days of sunshine in Spain outnumber the days of rain and low temperatures, it is worth bearing in mind that there are more cold and wet days over the next few months than at any other time of year.
With this in mind it is well worth visiting the Great Golf Company Balsicas to check out their new range of autumn and winter golf clothing.
For men there are some excellent choices on Cutter & Buck waterproof jackets, trousers and lined wind proof jackets for those rainy days. They also have a fantastic range of Calvin Klein fleece trousers, jumpers and a great range of autumn and winter t-shirts.
Ladies can take advantage of some excellent now golf clothing brands such as Green Lamb winter trousers, waterproof jackets and Gillets. Again there is a good choice of ladies Calvin Klein lined wind barrier trousers and lined Gillets.
All ranges of their autumn and winter golf clothing comes in various sizes with many choices on colours to suit every requirement.
There are also some great special offers to check out such as big reductions on Taylormade RBZ Stage 2 woods. Drivers were priced at 329 euros are now available to purchase for just 249 euros, whilst fairway clubs are reduced to 199 euros from 249 euros.
If you need Taylormade rescue clubs there are further offers; prices have been slashed from 209 euros to 149 euros.
For fans of Callaway there is a great new range of legacy black irons, drivers, woods and rescues available at fantastic prices. Drivers are just 199 euros, woods are 149 euros and rescue clubs 119 euros; these are well worth checking out and are the clubs Henrik Stenson won the FedEx cup with.
If you live in the area or you are on holiday get yourself down to pick up a bargain this autumn and winter!
The Great Golf Company Balsicas is located at Calle Laguna De Pitillas, 2 Esquina Con Avda. Laguna De Ruidera, 30591 Balsicas, Murcia, Spain and you can call them on 0034 968 57 54 19 for more information.
Their Facebook page is https://www.facebook.com/TheGreatGolfCompanyBalsicas and Twitter page https://twitter.com/GrtGolfBalsicas.
Subjects
---
Sport