Press release
March 2, 2010
Culture
Debut novel tells a story that needs to be told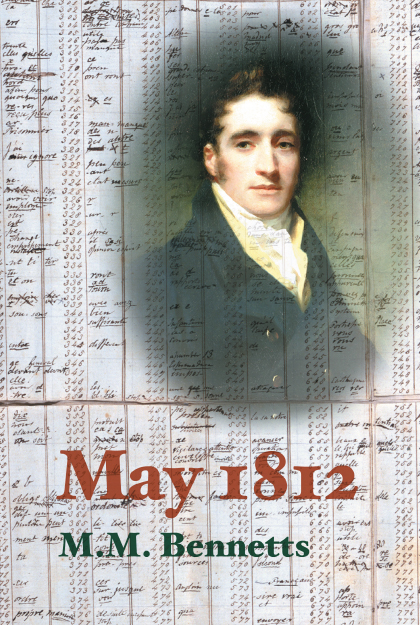 Imagine if Sir Winston Churchill had been assassinated in the House of Commons in May 1940. The government was shaky at best; Lord Halifax or another of the appeasement lobby might well have taken power. As for the future of the world—all bets would have been off.
It didn't happen to Churchill, of course. But 128 years earlier, a Prime Minister's murder almost did change the face of Europe. Sir Spencer Perceval had become Prime Minister in 1809 and led Britain through a crucial period of the war against Napoleon. At the height of the war, on 11 May 1812, he was shot dead in the House of Commons.
The militia were called out to occupy the streets of London, the mails were stopped, and sharp-shooters were installed atop major government buildings. The river police searched the thousands of boats coming and going up the Thames, and the intelligence network combed the countryside for French conspirators. Perceval remains the only Prime Minister in British history to have been assassinated.
M.M. Bennetts, author of the novel May 1812, feels strongly about the political leaders of this period. "I've always been struck by how indomitable were these men like Pitt, Liverpool, Perceval and Castlereagh. They worked these ridiculous hours and they weren't paid. There was no civil service then either. And essentially, Myddelton, the protagonist, is an everyman character. He keeps getting taken down at the knees, either personally or politically or emotionally, and every time (as they all did) he gets up again, staggering sometimes certainly, but he goes forward.
"Then too I wanted to bring out the importance of the assassination of Prime Minister Perceval to this period of history, although it's been dismissed by subsequent generations—which is initially why I turned to the Russian literary form of 'slice of life' for the novel. This in turn allowed me to give a broader and truer sense of all these characters within their historical context, and not just focus on one aspect of their lives, but rather to show the continuum of their days and weeks, their love life, work life, political life—it's all one life.
"When I was at the University of St. Andrews, I lived in a cottage on an estate rather than in halls of residence. Living there allowed me, forced me even, to look beyond the stereotypes we've had for decades about the land-owning gentry—stereotypes created by literary taste or 20th century political theory—and in their place I got to know the individuals and see their humanity. And living amongst the kind of people whose family members had served their King and country so tirelessly through the centuries, often in pretty thankless jobs in times of turmoil, made me want to write about the real early 19th century, to tell this story."
SJ Heckscher-Marquis, of publisher Dragon International Independent Arts (Diiarts), says: "We are tremendously proud to have published May 1812. Bennetts has brought a wealth of historical research and understanding vividly to life, in a book that reads like a runaway train."
- ENDS -
Notes to Editors
May 1812 (ISBN 978-1-907386-04-6 hardback, 978-1-907386-01-5 paperback), and other Diiarts titles, are distributed via Central Books, and can be ordered through any UK bookshop or via online retailers worldwide.
A press event featuring all Diiarts' titles will be held on 14th April at 6 pm at the Finnish Institute, 35-36 Eagle Street, London WC1R 4AQ. Please contact SJ Heckscher-Marquis on 07532 283309 or

[email protected]

for an invitation, for further information about Diiarts and its titles, or to request a review copy of May 1812.
Diiarts will be represented on stands J205 (Independent Publishers' Guild) and U425 (Central Books) at the London Book Fair, 19-21 April 2010, Earls Court.
Advance Information about all Diiarts titles is available from www.diiarts.com, together with a fuller interview with M.M. Bennetts.
Subjects
---
Culture