Press release
March 25, 2011
IT
Do MacBook Pro 15in and 17in models struggle with processor-heavy tasks? Is the 10.6.7 update going to fix my Snow Leopard problems? How can I repair my Apple computer performance problems?
it's suggested that Apple's most recent line up of portable computers the 2011 MacBook Pro range of laptops might be stressing certain issues. The 15inch and 17inch models - those with two GPU's - seem to struggle under processor-heavy loads making tasks freeze up. This problem is reiterated in the Apple Support forums where there is a growing number of posts are complaining that this type of Mac is suffering when faced with video encoding and similar processor hungry tasks. Reading through you'll see many applying mods in the hope of fixing the issue. Whether these are showing any signs of success yet remain to be seen. Some are pointing fingers at the new AMD graphics where a third-party fix seems to eliminate the problem when switching to the integrated graphics albeit at the cost of performance.
However, in the past few days Apple have released a MacBook Pro 2011-only update which is hoped will resolve the performance problem. This Mac OS 10.6.7 Apple Operating Software update claims to repair and Improve the reliability of Back to My Mac, resolve an issue when transferring files to certain SMB servers, address various minor Mac App Store bugs, address minor FaceTime performance issues and improve graphics stability and external display compatibility. The description also claims to enhance stability, compatibility and security. More information on this update can be found at http://support.apple.com/kb/HT4472.
The 10.6.7 update isn't simply limited to Apple laptops as it extends itself to the full array of Mac computers running Snow Leopard 10.6.x by providing fixes for various issues across the range of Mac mini, iMac, Mac Pro, MacBook Air and MacBook Pro 13 inch models. Interestingly when Apple released this update for OS X they added an extra feature. This time they have updated XProtect, the basic anti-virus component, to detect one more unwanted Mac applications. Very little is released about this technology, only adding identities when some piece of unwanted software is having an effect on many Mac OS users. This works on installers and downloads however XProtect does not protect you from all malicious P2P content or from removable media like USB thumb drives. Within the 10.6.7 patch security updates are included for system components such as Airport and the HFS system.
Most interesting of all is the claim that the update also includes support for ATI Radeon HD (Device ID 0x68D8) video cards some of which are not Mac-specific and rumours now circulate that Apple might be updating the iMac all-in-one desktop with a refresh of the processor to Sandy Bridge and include the all-new high speed Thunderbolt port – available on the 2011 MacBook Pro model - whilst including one of the ATI 0x6xxx graphics cards…. We wait with anticipation…
North London Mac Support (aka NLMS) have more than 20 years experience in the repair and upgrade of Apple computers. From data recovery to upgrading a full estate of Mac workstations the expertise on offer is unsurpassed. For assistance with any Apple Mac computer problem you can take advantage of their completely free diagnostic service which immediately saves you up to £120 if you chose another Apple Service centre in the capital. With an average turnaround of 12 to 24 hours Mac repair and upgrades don't need to take days or weeks any more. For further information visit the website at http://www.northlondonmacsupport.co.uk or call direct on 08445 882 322 anytime, day or night, seven days a week.
Subjects
---
IT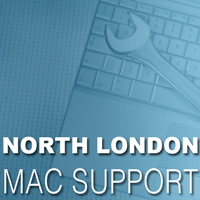 North London Mac Support is the local repair and upgrade service for Mac users across the capital offering over 20 years of Mac expertise, free diagnostics, cost effective repairs, fast turnaround and seven day availability.
Download | 0.03 MB | 200 x 200 | .png
Zip and download all files