Press release
January 8, 2019
Balkan
Herceg novi
Forbes budget travel destinations
Montenegro
Herceg Novi and the Balkan peninsula is highest rated European budget destination for 2019.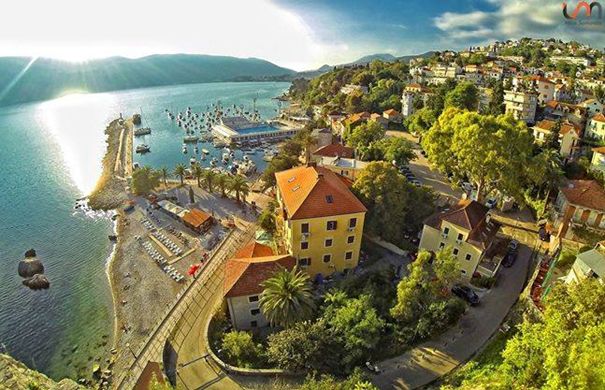 Forbes is an American business magazine. Published bi-weekly, it features original articles on finance, industry, investing, and marketing topics. Forbes also reports on related subjects such as technology, communications, science, politics, lawand travel.
It reaches over 27 million unique readers every month and claims to be the world's most widely visited business web site.
For next year, they have prepared a list od 18 top budget travel destinations to visit in 2019, and among thegreat namessuch as Hawaii, St Helena , Agra,Buenos Aires and Moscow, this year we find, in sixth place, and the highest rated european budget destination, Herceg Novi and the Balkan peninsula: https://www.forbes.com/sites/alexandratalty/2018/12/31/the-18-best-budget-travel-destinations-for-2019/
Herceg Novi is one of the oldest cities on the Adriatic shore,with more than6centuriesof rich and colorful history. Several different civilizations had, at some point, control of the city,and we can see that history today in architecture, culture, music and traditionand that mix provides a unique experience for every tourist.
HercegNovi is at the heart of one the most beautiful bays you can come across,Bay of Kotor,written, song and told about by many of the world's greatest authors and poets. If, by some wild chance, the bay doesn't captivate your wonderment, the city itself will for sure. Whatever your key preference when traveling is, you can find it here. Mountains, hiking, sea, sailingandiconic tours of ancient sites and settlements. You have heard of cities offering two, or three experiences in one day, but you have never heard ofone offering five.
Warm summersperfect fo swimming inthe crystal blue Adriatic sea, and mild winters ideal for relaxation and escape from cold temperatures, make this destinationthechoice whenever you decide to visit.
Herceg Novi is very close to two airports, and is within half hour drive of two other countries and several iconic and old cities like UNESCO protected Kotor, Dubrovnik and Trebinje. For those who like to see as much as possible, Herceg Novi presents an ideal starting location, from which you can take daily trips to nearby cities and attractions.
Ifand whenyou do decide tocome, visit www.hercegnovi.travel and check out some of the offers we have in store for youthat will make your stay even more exciting.
Subjects
---
Balkan
Herceg novi
Forbes budget travel destinations
Montenegro