Press release
February 10, 2010
Business
andpartnership, one of the leading organisation development consultancies is delighted to announce the appointment of new Director, Neal Hooper.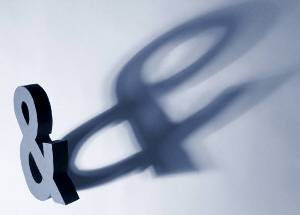 Human resources consultancy andpartnership has announced the addition of new director Neal Hooperto the existing management team, reflecting the recent rapid expansion of the business.
Andpartnership (http://www.andpartnership.com)welcomes Hooper, 47, who has more than 20 years management and leadership experience, operating at Board level for global blue chip organisations such as Siemens, Delta and Honeywell. His role of Director will focus on his core area of expertise; that of building and maintaining client relationships.
Neal Hooper, who took up his role on 1st Feb 2010, commented: "I am delighted to be joining andpartnership at what is such a pivotal time in their history. The recent economic climate has significantly changed the face of industry in the UK for the coming decade and the leaders of the future will require a different skillset and approach from previous years. With their expertise in human resource management (http://www.andpartnership.com/index.php?option=com_content&view=article&id=9&Itemid=10), andpartnership is well-placed to help companies through the organisational change that they face; my role is to ensure our clients are empowered to identify what they can do to lead their businesses through this change and support them through their journey."
This appointment coincides with the introduction of a more formalised management structure at andpartnership,based in Newark, Nottinghamshire. David Tomkinson, one of andpartnership's founding directors said: "The latter part of the past decade, particularly 2009, saw a period of huge growth for the company. Ours is a business based on human relationships, and Neal's
appointment represents our very real ambition to provide depth of relationship with both existing and new clients, to ensure we continue to deliver the 360 degree service they are used to receiving from us, as we continue to grow and expand the business."
About andpartnership
andpartnershipis a leading organisation development consultancy, specialising in the human side of change. It creates customised solutions to organisational change issues for national clients such as Virgin Trains, Boots, G4S, Thomas Cook and Rolls Royce in key areas such as Leadership and Development, (http://www.andpartnership.com/index.php?option=com_content&view=article&id=3&Itemid=4) Coaching, Change & Project Management, Engagement, Communications and support for IT including SAP implementation, Vision, Culture Change and Team Development. The calibre of its work was recently acknowledged by the industry with a coveted National Training Awards in the area of Partnership and Collaboration for its project with insurer QBE.
Contacts
---
Subjects
---
Business