Press release
July 22, 2009
Sport
A British yoga and sport science expert is set to make a major impact on athletics training programmes in the build-up to the 2012 Olympics, combining 5000 year old yoga techniques with the latest thinking in sport science.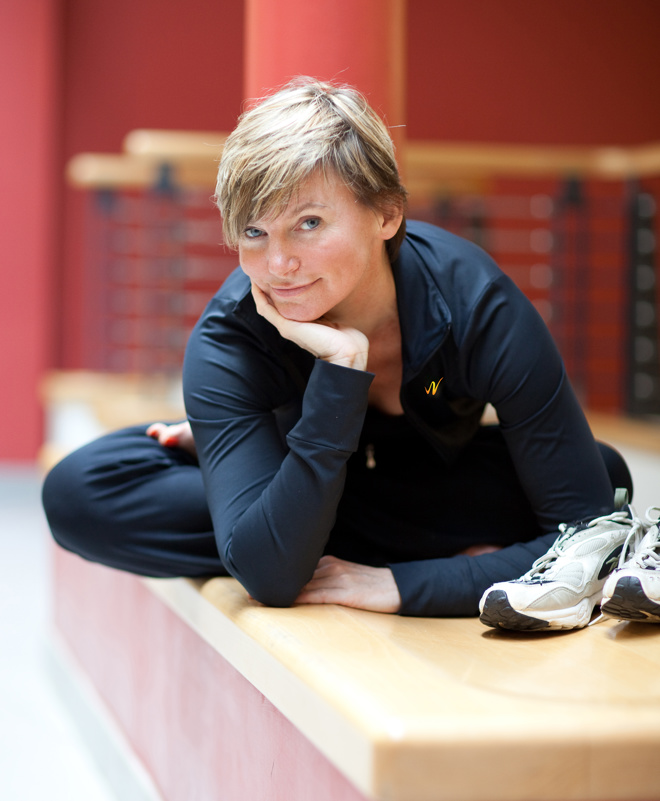 A Norfolk-based yoga and sport science expert is set to make a major impact on athletics training programmes in the build-up to the 2012 Olympics.

Hayley Winter has combined the ancient tradition of yoga with the latest sport science techniques to create a new training science which has won the support of leading sports figures including Graham Gooch, Sir Clive Woodwardand Tim Newenham the Performance Sport Advisor to UK Sport.

Hayley, who has also trained professional footballers using her unique techniques, including working at Southampton FC, Norwich City and Ipswich Town, has been practicing yoga for twenty five years and teaching it for 12.
She calls her unique approach 'Yoga Sport Science'. Using expert knowledge of both disciplines Hayley trains yoga teachers, sports coaches, physiotherapists and fitness trainers, as well as individual elite athletes and sports teams.

Ms. Winter explained: "I have successfully trained top flight footballers and athletes as well as coaches and trainers, but the really exciting thing is that this a unique approach combining ancient and modern sciences really could have a dramatic impact on the performance of British athletes in 2012."

Hayley is currently training a number of yoga teachers, physiotherapists and sports coaches through her unique training course.
Note to editors:

Hayley works closely with Tim Newenham, (National Strength & Conditioning Coach for the English Institute of Sport and advisor to the Olympic Legacy Committee for 2012).

In 2003 Hayley was invited by Ipswich Town FC to work with their first team and academy squad, and worked closely with the physiotherapists, sport scientists and management for three seasons. The statistics at Ipswich Town FC showed a significant reduction in soft tissue injury amongst the players who had consistently practiced yoga.

In 2005 the Football Association became interested in the results at Ipswich and Hayley was invited by the Football Association to present her techniques to all their coaches. Hayley also presented to the Medical and Exercise Science Department at the FA and received their full support and approval for her training course designed to support coaches within their association.

In 2006 Hayley was invited by Graham Gooch to provide the players at Essex cricket team with their own individual programmes. In the same summer Sir Clive Woodward engaged Hayley to join the medical team at Southampton FC, creating successful results in pre-season training.

In 2007 Hayley was invited by Sports Coach UK to deliver workshops in the eastern region, to their coaches and with individual athletes.

In April this year Hayley launched her training course at the National Badminton Centre at Milton Keynes. Tim Newenham also delivers training on the course, and is now a member of the Yoga Sport Science team.

Hayley is a former editor of the British Wheel of Yoga national Magazine and has an MSc in Sport & Exercise Biomechanics from Roehampton University.
Hayley Winter is available for interviews, features and comment.
For more information please contact:
Simon Middleton on 01603 305800 or 07890 260312
[email protected]
Subjects
---
Sport