Press release
December 6, 2010
Energy & Environment
TURNKEY ENERGY FROM WASTE PLANT AVAILABLE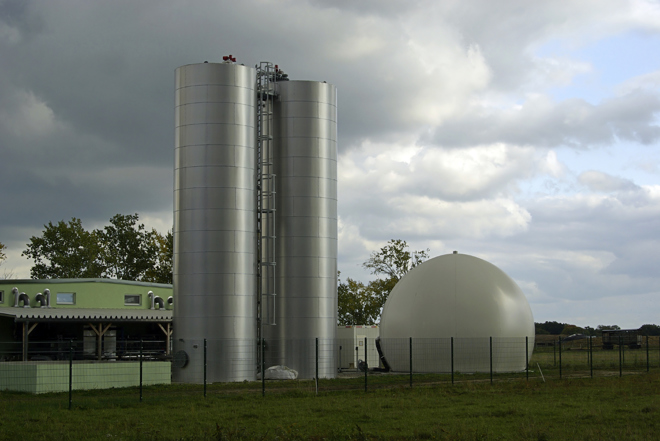 In the week that the Department for Environment, Food, and Rural Affairs (Defra) published the Coalition Government's first draft anaerobic digestion action plan, which aims to increase the uptake of the technology across the UK, Adroit Treatment Systems Limited (ATSL) has announced a 'turnkey anaerobic digestion plant' for chicken, beef, and dairy farms.
Lord Henley, the waste and recycling minister, says the new draft plan builds on the previous government's Implementation Plan, which was published in March and outlines the issues that need to be analysed for the Coalition to increase the use of anaerobic digestion (AD). The aim is for the Coalition to work with industry over the next few months to answer the questions posed in the draft AD plan and develop an agreed framework document. It is hoped that the final framework document will be published in May 2011. In the document it is explained that AD as a technology is now widely known but more needs to be done to increase its use.
It states: "This Government is committed to working with trade bodies, local authorities, communities and other interested parties in developing our framework for the development of anaerobic digestion, drawing on the widest possible range of expertise. This document is a starting point to find out the best possible way we can produce energy from waste through anaerobic digestion."
The plan sets out eight areas which the government wants to work on, with industry, in order to achieve its aims. They are:
Improving understanding of the AD landscape
Raising awareness of AD - community AD and localism
Improving access to finance for AD operators
Building UK skills
Smarter regulation
Building safe and secure markets for digestate
Building markets for biomethane transport fuels
AD in the rural community
The government is asking interested parties and industry to come forward and take part in work streams as part of a steering group so it can work through the issues listed above and "identify ways to increase energy from waste through anaerobic digestion".
Anaerobic digestors are capable of generating electricity, heat and biofuel from organic waste and are widely regarded as one of the most effective small and medium-scale renewable energy systems. The technology is fuelled using biomass such as animal manure, sewage or food waste, which is digested by enzymes working in the absence of oxygen to produce methane. The methane is captured and can be burned off on-site to produce electricity and heat, converted into biofuel, or upgraded to biomethane which can be fed into the national gas grid. The resulting waste material can also be used as fertiliser.
The approach is particularly suited to farms or businesses that produce a large amount of food waste. It has the dual benefit of limiting the amount of waste that is sent to landfill and cutting greenhouse gas emissions by between 0.5 and one tonne of CO2 equivalent for every tonne of organic waste that is processed.
There are currently fewer than 40 AD plants in the UK using food and farm waste and while about 60 further plants are planned or under construction, government figures suggest that the UK could support a huge rollout of the technology. According to research from the Department of Energy and Climate Change, the UK produces about 100 million tonnes of organic waste each year which could generate up to seven per cent of the renewable energy required in the UK by 2020.
ATSL's 'turnkey AD plant' is suitable for medium and large chicken, beef, and dairy farms that produce 100 tonnes of waste per day. The plant is also suitable for processing up to 200 tonnes of waste food per day. The plant is a self contained unit that can process up to 2,000 tonnes of waste per month and produce up to 40,000 megawatt hours of green energy per year. Government grants are available to off-set the initial investment costs of AD plants.
ATSL has developed a turnkey delivery process that ensures design and construction projects are delivered on-time and to budget. The process incorporates comprehensive risk assessments and quality control procedures, including testing, certification, and plant commissioning.
Go to www.adroit-treatment.co.uk for more information.
ENDS
Issued by Dark Arts Marketing on behalf of Adroit Treatment Systems Limited.
Image(s) Copyright 2010 Adroit Treatment Systems Limited. Permission for reproduction, in print and on the internet, in conjunction with this release is granted.
For further information contact:
John Bradley [email protected]co.uk 01332 856 323 or 07872 600 868
Or
Faye Coton [email protected] 01332 856 999 or 07855 053 081
Subjects
---
Energy & Environment