Press release
July 28, 2010
Tourism
Europeans in India help visitors discover the truly opulent side of Rajasthan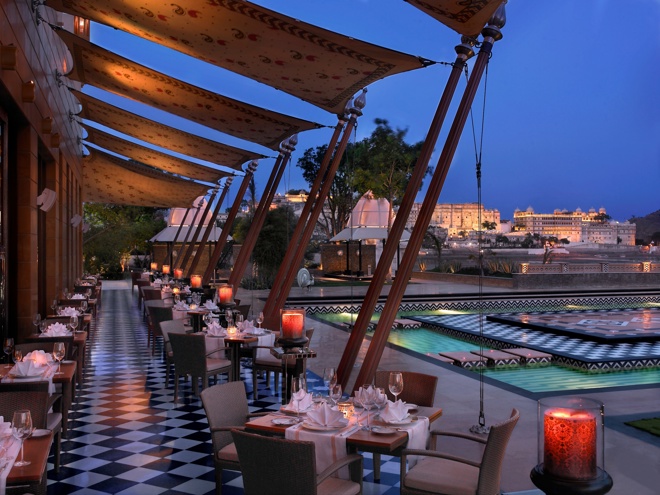 After months of detailed research, Rajasthan's newest boutique travel agency - Wire launches its first collection of exclusive private tours for couples and solo travellers. The focus is quite simply on quality – including only the crème de la crème of hotels, stunning sights and amazing encounters, combining these in itineraries that take a tour and turn it in to the experience of a lifetime.

The founding directors, both Europeans with a passion for luxury travel are now based in Jaipur and have been working exhaustively to include only those places that offer something truly special. Their recent 5000 kilometre research trip was designed specifically to re-visit, discover and qualify which sights really are breathtaking and to check which luxury hotels succeed in their mission to really stand out from the rest.

With tourism in India growing every year Wire's approach gives them an opportunity to create unique journeys, tailored for the most discerning travellers. Basing choices on quality alone, there is a firm resolution not be be influenced by fees or commission, no matter how lucrative. Whether an à la carte tour or a tailor-made itinerary, each element of the holiday is carefully selected for it's wow factor and the directors are actively involved in every aspect, including one of them accompanying clients on the tour to carefully 'stage-manage' the entire adventure and share their insights.

Khaled Hussain is the marketing director for Wire and explains more: "As a luxury destination Rajasthan has so much to offer, but unfortunately the quality and consistency in some locations can fall short of visitors' expectations – no matter how much you paid for your dream holiday. Our role is to take away the uncertainty of booking a luxury trip, especially if you have never been here before. We do the research, test each and every hotel and find more than just the well-known sights. Our standards are very high and we try to be as objective as possible but essentially our litmus test is 'would we want to go on this tour or visit this attraction ourselves?'"

Wire's handpicked selection of hotels varies wildly, from a tiny secluded fort on a lake to a tented camp and spa in the desert, as well as landmark TAJ hotels such as the acclaimed Rambagh Palace. The one thing they all have in common is their commitment and ability to create an unforgettable stay, time and time again.

With its rich variety of architecture, culture, landscapes and heritage, Rajasthan is staking a claim as India's number one tourist destination. As well as the most well-known sights such as the Mehrangarh Fort in Jodhpur, or the City Palace in Jaipur, Wire will also take its clients out in to rural Rajasthan to explore further and connect with local people. Even though there are some big distances to cover, the tours are designed to avoid exceptionally long car journeys and set a more relaxed pace, with the "in between" places becoming some of the biggest highlights.

Another key way in which Wire differentiates itself is by providing a price that includes all activities, entrance fees and meals, as well as the normal guides, accommodation and transportation. The only costs not included are drinks and personal expenses.

"There are a huge number of fantastic activities to try here and along with meals this can very quickly add a significant sum to the initial price of a holiday – we like to be upfront and totally transparent about the real cost of a tour. This means that when our clients arrive, they have the freedom to enjoy absolutely everything from horse riding and tiger safaris through to a romantic rooftop dinner, without having to even think about any additional expenditure."

Wire tours will be available from 20th September onwards and advanced booking is recommended. Tours start from £4285 per person (based on two sharing) for a 15-day private tour around Rajasthan, including international flights from the major UK airports. More information is available on the website www.mywireindia.co.uk

- - - ENDS

Notes to Journalists and Editors

Wire was established in 2010 by Gerd Dupré and Khaled Hussain – a Belgian and a Brit with a passion for Rajasthan and luxury travel, and who were looking for an alternative to the 9 to 5 desk job in Europe. Their focus is on combining the major sights of Rajasthan with equally impressive but off-the-beaten path locations and searching out the best and sometimes most unusual luxury hideaways. Their aim - to create an experience rather than a regimented tour and to actively engage in every aspect of the delivery to make sure even the finest detail is taken care of and that they can share their very different take on Rajasthan with their clients in both native-Dutch and native-English languages. Working with Indian staff and a range of hospitality partners, they match European expectations with the very best that Rajasthan has to offer. A Dutch-language version of their site is available at www.mywireindia.be

Rajasthan is a former princely state, part of the Union of India since 1949. The legacy of its former royal houses is ever present in the innumerable forts and palaces that remain to this day, many being accessible to the public. As a predominantly Hindu state, Rajasthan is also renowned for it's many temples, including the world-famous Brahma temple in Pushkar and Jain temple complex in Ranakpur. With its desert climate Rajasthan experiences mild winters (October to March) and hot, dry summers with temperatures soaring to around 47 degrees celsius. With a population of approximately 58.5 million, 79% of Rajasthanis live in rural areas with a high dependency on agriculture. According to official figures, each year approximately 1.5 million foreign visitors come to Rajasthan, due partly to the promotional "Incredible India" campaign. Disputably the number one tourist destination in the country, Rajasthan has adopted the slogan "India's Incredible State."

Services for travel media – for travel editors and journalists supplying the appropriate credentials, Wire offers consultancy and planning services free of charge. This includes building bespoke itineraries, suggestions for hotels and reviewing existing personal or professional travel plans. We are also able to provide objective hotel reviews and first-hand accounts of places of interest and attractions.

Contact details

For more information please contact Khaled Hussain, marketing director at Wire.


Email [email protected]
Telephone + 91 97 84 32 81 30

Media page www.mywireindia.co.uk/press.html
Twitter WireIndia
Subjects
---
Tourism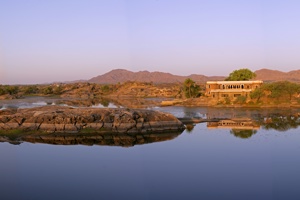 With only four rooms and one of the most secluded and awe-inspiring settings in Rajasthan, Fort Seengh Sagar is most definitely a Wire favourite. The owners have a very clear passion for hospitality and staff have a very keen eye for detail ensuring that your stay will be nothing less than perfect. This perfect hideaway features on our Rajasthan Hotels Hotlist 2010.
Download | 6.38 MB | 4379 x 6569 | .jpg
Built from the locak burnished-ochre Jaisalmer sandstone, the Ludwara Jain temple is tucked away in the Thar desert, and its unusual colouring gives it a completely different feel from other temples around Rajasthan. The monks admit that few foreign tourists ever visit Ludwara.
Download | 2.85 MB | 3048 x 4584 | .jpg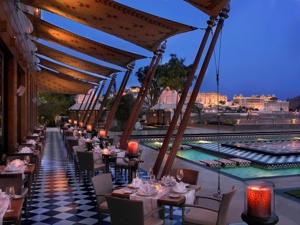 The Leela Palace in Udaipur is a modern rendition of the opulence and grandeur of royal palaces in days gone by. Amazing views across Lake Pichola as well as the impeccable service and fantastic food ensure that this property is featured in our Rajasthan Hotels Hotlist 2010.
Download | 1.68 MB | 2040 x 2718 | .jpg
Zip and download all files