Press release
September 27, 2011
Culture
Leading global canvas art retailer WhoArtNow have announced the hot interior trends for 2012.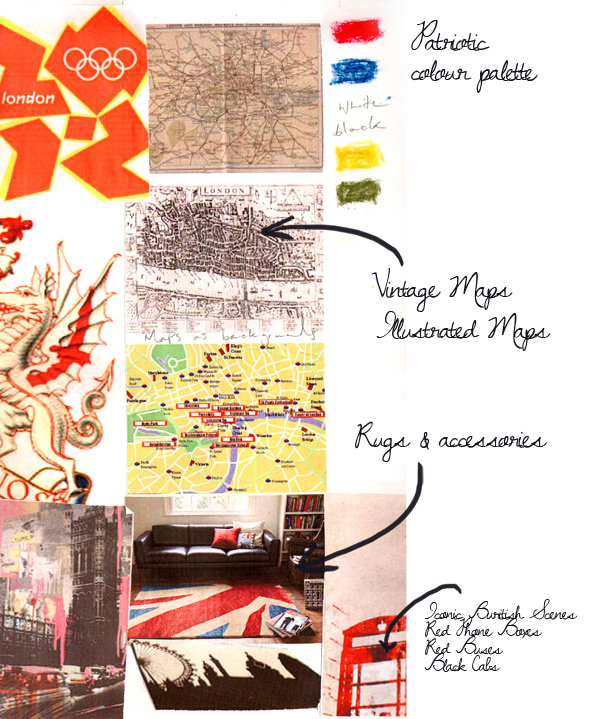 It is hard to believe that in less than 100 days it will be Christmas again and we will be entering the New Year of 2012, it hardly seems like two minutes since the Millenium celebrations!
With 2012 fast approaching, WhoArtNow, the Leicester based global retailers of canvas art and canvas printshave announced their predictions for the 5 hottest interior trends for 2012. As an ever growing player within the art industry WhoArtNow have always been at the forefront of analysing the industry and making accurate predictions based on customer enquiries and trends.
The 5 hot interior trends for 2012 as predicted by WhoArtNow are;
This style of design and art has been a popular choice for many years and continues to grow in popularity with all generations such as the old, youngand in between. Patriotic images of icons such as sporting heroes, the royal family, politicians, sports people and musicians are leading player in the Britishness category.
With the London Olympics being held in the UK next year expect many London landmarks and traditional images such as red phone boxes, red open top double deckerbuses and tube maps to be popular choices.
The patriotic aspect of this type of art inspires a strong feeling of togetherness and will make it a real leader in the interior industry throughout 2012.
Interior designers, artists and the fashion indsutry have in recent years been hit by a wave of nostalgic trends, images of years gone by, thegood times, retro fashion and the re-emergence ofmusic from yesteryears has swept the UK in an almost phenomenon manner.
Everybody loves to remember years gone by and reflecting this nostalgia through canvas prints, furniture and accessories is one sure fire way to bring the good times home. Expect a whitewashed, worn-out or distressed style of interior choices in 2012.
Images of steam trains, old style brown suit cases and the wartime eras could all emerge as favourites next year as the nostalgic look grows.
Surrounded by mystery and culture, aztec art and tribal artwork have always appealed to people throughout time, many geometric patterns and symbols can be seen in every day life that have beeninspired by tribal or aztec forms.
This style of interior will no doubt use a mixture of colours to enhance the look, expect wall art that encompasses purples, peach, blacks, pinks, greens and other mystical colours to make a perfect aztec style creation. Tribal images such as totem poles are expected to be a popular choicein 2012, they also use similar colours to aztec and really do bring life to any interior.
Typography has been a huge hit and grown from strength to strength in 2011, 2012 is expected to see this style of interior design and art propelled into its peak of popularity.
By mixing up colours and fonts with letters, numbers and monotone, artists have put iconic images in place of words and even gone multilingual to enhance their artwork. By being an art category and trend with no traditional boundaries it has proved an inspirational style of art among artists and art lovers alike.
Microscopic art is perhaps thesurprise prediction of 2012, it is art under the microscope. Colours suchas pinks, blues, greens, browns, neon and UV style colours bring out the best of laboratory style images.
Abstract shapes, hand drawn scientific style images, ink blots and almost futuristic or retro visuals will really work with this type ofart. Not quite a globally popular style of artwork or a first choice for many people, microscopic art pushes the boundaries of modern art further than most styles and uses the imagination of different artists.
2012 will be a great test of just how far microscopic art has come in terms of popularity.
All theabove 5 art styles are vastly different and will have their own followers for a number of reasons, when it comes to art there are no rules and certainly no restrictions on why you should like or want to showcase any particular style.
We shall see within thecoming months if WhoArtNow's predictions ring true or if another surprise style of interiordesign or artwork catches peoples attention.
To view WhoArtNow's full range of wall art and canvas prints please visit http://www.whoartnow.co.uk.
Subjects
---
Culture