Press release
March 20, 2012
Fashion
Leading online UK sunglasses retailer i*Sunglasses have followed up their predictions for the ladies 2012 sunglasses trends for this summer with a mens alternative guide to 2012 men's sunglasses trends for the summer.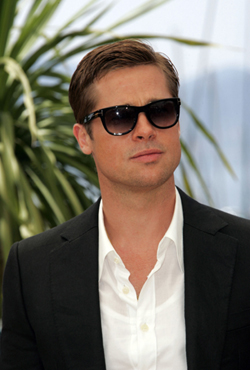 The modern man has made sunglasses an essential part of their everyday fashion and they are seen as must have accessories. Compared to many years ago males are now more concerned with their style and appearance than ever before.
This is why it is essential to pay attention to the latest 2012 men's sunglasses trends for the summer. As with years gone by there are some ranges that seem to dominate and grow in strength year on year, there are also some new contenders for summer 2012 mens sunglasses sales champion!
As with the last few years, the summer of 2012 is expected to be heavily influenced by vintage, retro eyewear styles. Expect to see the ever popular aviator sunglasses and black wayfarers on the beach and around the pool this year. These two classic mens sunglassesstyles have been around for decades so there is no reason to expect that this summer will be any different.
Oversized sunglasses have long been attributed to ladies eyewear styles, however 2012 has already seen a major increase and surge in interest amongst the modern, trend setting male. They were last popular in the 1960′s and 1970′s with men, back in those long summer's of love that were influenced by the hippy movement.
One reason for the increase in popularity of mens oversized sunglasses is the celebrity influence. Oversized sunglasses cover a larger area of the face which is fantastic for trying to keep your face well hidden in a crowd!
Quite the opposite to oversized, larger sunglasses, petite or small sunglasses are also expected to make an impact this summer. Not every male wants to cover their face and do not feel comfortable with large sunglasses on their face. Petite, small sunglasses such look great with every day wear such as suits, casual clothing or evening dress. Also a favourite of people with smaller faces and features, petite sunglasses will compliment your appearance perfectly.
2012 is shaping up to be a year like no other, both mens and ladies fashion are coming together and similar styles and designs are being sported by both sexes.
We shall see how the summer transpires and report to you on the direct sales trends we have noticed at i*Sunglasses. Hopefully we will get the weather this year to compliment sunglasses!
Visit http://www.i-sunglasses.com to view their full range of men's sunglasses.
Subjects
---
Fashion