Press release
February 5, 2010
Lifestyle
1st Galaxy, the fireworks specialist, provided the fireworks display for February's Light Night Festival at Nottingham Castle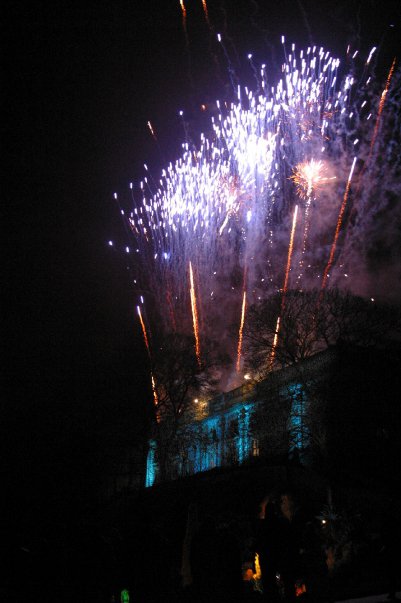 A spectacular firework and laser display was specially designed to light up the city of Nottingham for one night only, by Nottinghamshire-based 1st Galaxy Fireworks. This impressive light show was a focal point of the Light Night Festival being held in the city, an annual event, helping people look at the city in a whole new light!
1st Galaxy (http://www.galaxy-fireworks.co.uk/ ) is preparing for Nottingham's 3rd annual Light Festival, where it showcased an impressive firework, laser and light show throughout the evening at Nottingham Castle.
Lee Smith, Display Manager for the company says; 'We were delighted to be providing the fireworks display (http://www.galaxy-fireworks.co.uk/event3.asp?eventType=displays) for this special event. We had a truly vibrant event planned which included lighting up the castle in various colours, having flame effects, as well as firework displays throughout the evening which complemented the colour illuminating the castle.
He continued: 'The castle is such a symbolic landmark of Nottingham and a focal point for the celebrations – particularly as it can be seen from miles around. It really was a fantastic sight!'
Nottingham Light Night is an annual event organised by Nottingham City Council, in partnership with Nottingham Business Improvement District. It aimed to allow visitors and Nottingham families to discover a different, and beautiful, perspective on the city. Trails of illuminations and light installations guided people around the city to visit attractions not normally seen at night, for example Nottingham Castle and St. Mary's Church.
Lee led an eight-strong team on the night to fire the show, which included 237 cues of fireworks, each with more than 70 shots; that equated to more than 1000 fireworks and stars. The fireworks displays began at 7pm, with firework displays taking place every hour on the hour, culminating with the finale at 10pm. In addition, four lasers were positioned on top of the Castle and beamed projections onto the Castle; use of the latest architectural LED lights from Italy meant that the castle could be lit in a huge variation of colours. The laser lights were coloured to co-ordinate with the fireworks.
About us:
1st Galaxy Fireworks is one of the UK's leading fireworks specialists, with expertise in providing displays for all sorts of events, including wedding fireworks (http://www.galaxy-fireworks.co.uk/event1.asp?eventType=weddings ), corporate events, parties and celebrations. It also supplies high quality display fireworks through its retail shops and mail order. It is also possible to buy fireworks online (http://www.galaxy-fireworks.co.uk/shop.asp) ensuring the very best firework collection is available for private celebrations nationwide.
For more information please contact [email protected] or call 0845 3889584.
Contacts
---
Subjects
---
Lifestyle