Press release
April 30, 2010
Lifestyle
1st Galaxy Fireworks has introduced a range of fireworks packages, perfect for special celebrations such as weddings or significant anniversaries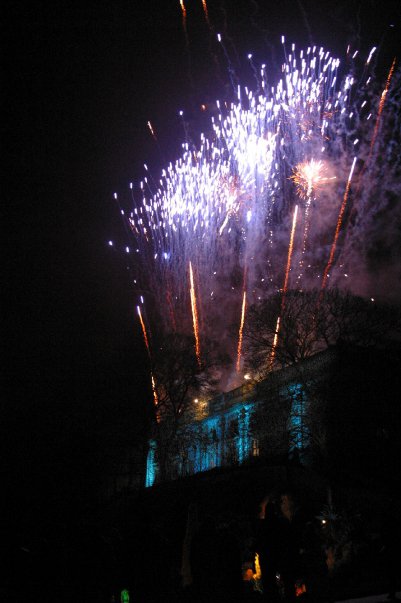 When planning a wedding or special celebration, the choice of entertainment can be a crucial factor – particularly as, according to Bride and Groom magazine 81% of wedding guests say the entertainment is the most memorable aspect of the day.
1st Galaxy Fireworks (http://www.galaxy-fireworks.co.uk ) has introduced a range of fireworks packages to help make your wedding or anniversary celebration go with a bang!
The company has created four different packages to ensure that there is something for every taste; all of them are themed to wedding celebrations or anniversaries. For example, the Confetti wedding fireworks (http://www.galaxy-fireworks.co.uk/event1.asp?eventType=weddings ) package provides an eight-minute display which is fully choreographed and colour-co-ordinated to make the perfect end to any bride and groom's special day.
The Champagne Fireworks Package (http://www.galaxy-fireworks.co.uk/docs/wedding/champagne.pdf ) is a ten minute display, with an impressive opening of large aerial salvo fireworks. The display can be set to fire from several locations, to suitably impress the audience. The Diamond package is a twelve minute display, but for the ultimate 'wow' factor, it has to be the Platinum display, which uses the biggest and best fireworks.
To truly personalise the display, choose from added extras such as firewriting with the happy couple's names written either side of a blazing heart.
Another option for celebrations could be a fireworks display set to music – maybe to accompany the bride and groom's first dance, to help create truly lasting memories.
Included within the price of the various packages are; all of the fireworks, a site visit prior to the event, setting up the display, firing of the display and £10 million worth of public liability insurance – 1st Galaxy take care of everything, from the initial enquiry through to clearing up the debris after the display.
Lee Smith, Managing Director for the 1st Galaxy says; 'People love the theatre of an organised fireworks display and we thought that if that display had been organised specifically for them and their guests, it would feel extra special and add a new dimension to the celebrations. There is a package to suit most budgets and we can help people throughout the whole process, so once they have chosen their theme, they don't need to worry about it anymore – it's one thing they can tick off their list.'
If the wedding or celebration is a more intimate affair, then 1st Galaxy has alternative fireworks that could be fitting. The Wedding Cake fireworkhttp://www.galaxy-fireworks.co.uk/search.asp?productQuery=wedding+cake&imageField.x=0&imageField.y=0 is a large diameter single ignition cake which is simply placed on the ground and lit – the wedding party just needs to stand back and enjoy a fully choreographed fireworks display!
Or, if looking for something different for table decorations, the indoor 'Table Bomb' is an excellent party piece; place it on guests' tables – it will spill out glitter, novelties and flutter confetti – a fantastic and unusual way to get the reception party atmosphere going.
About us:
1st Galaxy Fireworks is one of the UK's leading fireworks specialists, with expertise in providing displays for all sorts of events, including wedding fireworks, corporate events, parties and celebrations. It also supplies high quality display fireworks through its retail shops and mail order. It is also possible to buy fireworks online (http://www.galaxy-fireworks.co.uk/shop.asp) ensuring the very best firework collection is available for private celebrations nationwide.
Contacts
---
Subjects
---
Lifestyle