Press release
November 26, 2008
Lifestyle
PointShop, which recently passed 2 million members, has this week delivered free gift number 100,000. Every day new members visit PointShop for the purpose of receiving free gifts.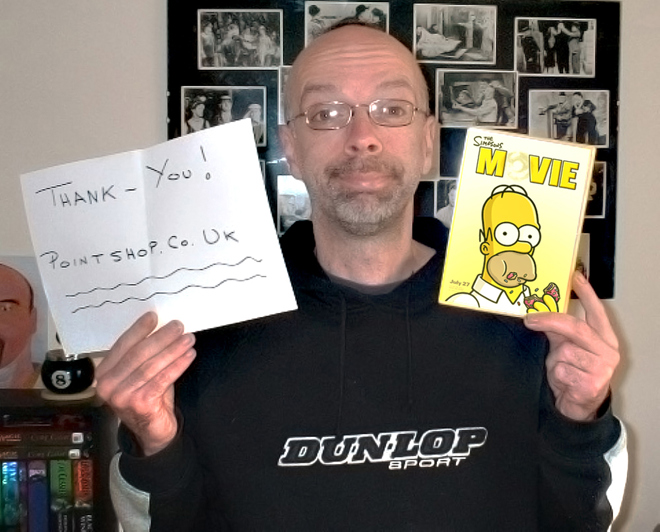 Since PointShop.dk was launched in late 2006, a lot of free gifts have been ordered and shipped, and just now free gift number 100,000 has been purchased by one of the loyal members of the site.
The gifts are financed by the members at PointShop who participate in competitions, answer questionnaires, buy goods from the advertisers on the site and much more - for these actions they are rewarded with points that can be exchanged into exciting products in the shop. In this way it is a favourable business for everyone.
PointShop is in many ways groundbreaking. When first launched, PointShop was the first of its kind and the site quickly saw a strong endorsement. Although realising sites have come, PointShop has kept its popularity and position as the leading reward site on the web. This is due to a high credibility, a continuous development of the page, several ways to earn points and of course a unique concept.
The members express their satisfaction with the free gifts they have purchased in PointShop's web shop: "Pointshop is amazing. So far I've got 2 DVD movies without any expenses. AMAZING!" is the exciting words from Keith, Manchester. Likewise Cathy from Liverpool says: "I heard of the website from a friend, and it sounded too good to be true! But it wasn't a lie, it's true that you can get completely free things here (...) suddenly I have 4,000 points and happily buy a DVD. Now I look at the website every day, and I would gladly recommend it to everybody!"
At http://www.pointshop.co.uk/thanks a lot of the happy members who all have bought free gifts at PointShop show their gratitude.
Subjects
---
Lifestyle