Press release
December 13, 2011
Motor & Transport
One in seven British motorists say they do not replace their car's tyres until they fail an MOT or are found to be illegal during a service, according to VanRental.co.uk.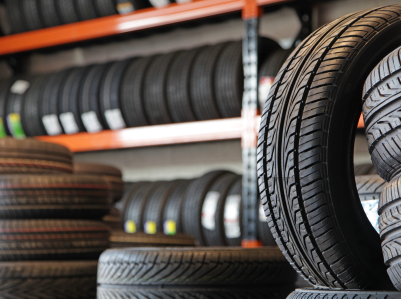 One in seven (14.6%) of British motorists say that they will not replace the tyres on their cars until they fail anMOTor are flagged as illegal by a garage during a service, according to a new survey* by VanRental.co.uk.
A further 47.8% use their car's tyres right down to the legal limit of 1.6mm before they replace them, ignoring tyre safety advice which shows that braking distances increase significantly once tread depth gets below 3mm.
The remainder of those surveyed (37.7%) said that they replaced their tyres when tread depth reached 3mm – perhaps in part to provide better performance in winter driving conditions, for which most British motorists use summer tyres. The VanRental.co.uk survey found that just 6.8% of those questioned were definitely going to switch to winter tyres this winter, although 21.8% said 'maybe', when asked.
Commenting on the findings, Roland Head, VanRental.co.uk founder said:
"Our survey results highlight the casual attitude taken by many motorists towards tyre safety. Your tyres are the only thing that keeps you in control of your car, yet many motorists only pay attention to the condition of their tyres when the law forces them to."
The VanRental.co.uk survey also found that 29% of motorists check their tyre pressures less than once a month, with 6.5% of motorists saying that they 'never' checked their car's tyres for damage or uneven wear, putting them at extra risk of blowouts and handling problems.
*Survey of 735 website visitors to VanRental.co.uk between 5th November 2011 and 6th December 2011.
ENDS
About VanRental.co.uk
VanRental.co.uk is theUK's leading impartial and transparent van hire website. Featuring more than 800 van rental branches in over 400 UK locations, visitors can search for van hire companies in their area and see the branch locations on an interactive map.
VanRental.co.uk also provides a minibus hire search service and a wide range of essential information guides on all aspects of hiring, driving and loading vans.
VanRental.co.uk was originally launched as MyLocalVanHire.co.uk in May 2007 and rebranded in July 2011.
For more details, visit www.vanrental.co.uk.
Subjects
---
Motor & Transport