Image
Purfect the Kitten Nursery Interior Range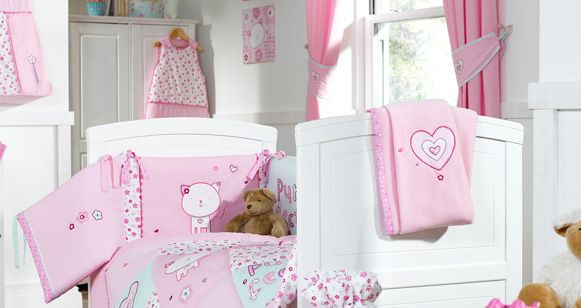 Download
File type: .jpg
Size: 0.03 MB
Dimension: 308 x 581
Press release
July 18, 2011

With over 15 years experience in nursery fabric and design it is no wonder that Bed E Byes are one of the leaders in Nursery Interiors and Baby Bedding.
Press release
February 24, 2011
When you're waiting on your new baby arriving, one of the exciting things to do is plan your babies nursery, decoration and interior is key.
Press release
January 31, 2011
At Bedebyes you can find all your Nursery requirements from Baby Bundles, Baby Quilts and Baby Fleece Blankets through to all your Nursery Interiors and Nursery Curtains to match.
Press release
December 10, 2010
When you're having a new addition to the family you can expect lots of gifts which will include baby fleece blankets, cot bedding and cuddle blankets, but no matter what gift you receive, whenever it touches the babies skin it must be soft, durable and personal.